Conair 3QMS
I wanted to share a great product I've been using recently and absolutely love!
The InfinitiPro by CONAIR 3QMS Compact hair dryer!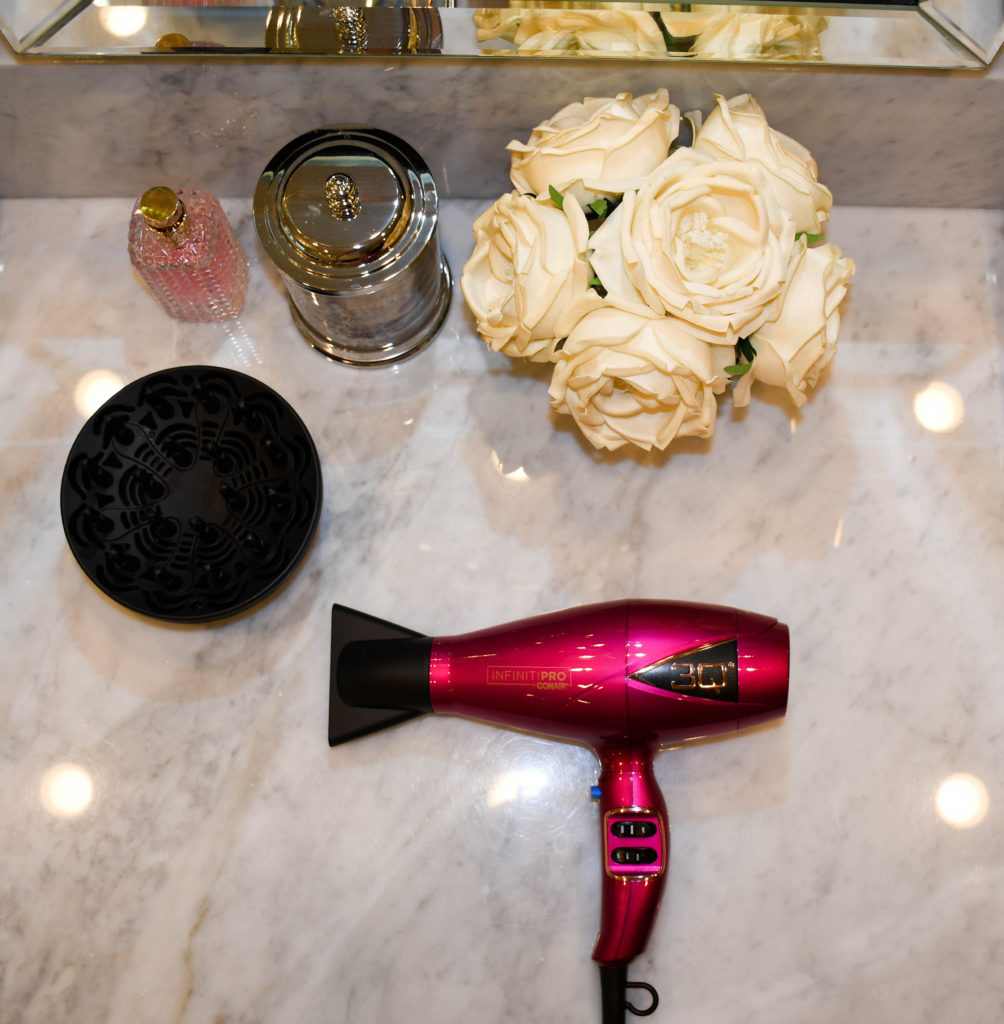 Now we all have our own hair dryers of course, but this new compact, brushless dryer has some fabulous features that are pretty amazing!
First off: I live a busy life, with a pretty hectic schedule. Something you don't know about me is that I have oily hair, so I need to wash and dry it every single day. While I LOVE how my hair looks after it's freshly done, I have always hated the extra time it takes to dry. Honestly, we all know this daily task can be exhausting and takes up a lot of time, especially if your hair is thick and long! When I heard about the 3QMS, I was very excited and eager to try it, since I'd heard it cuts drying time by up to 70%! I knew this was huge!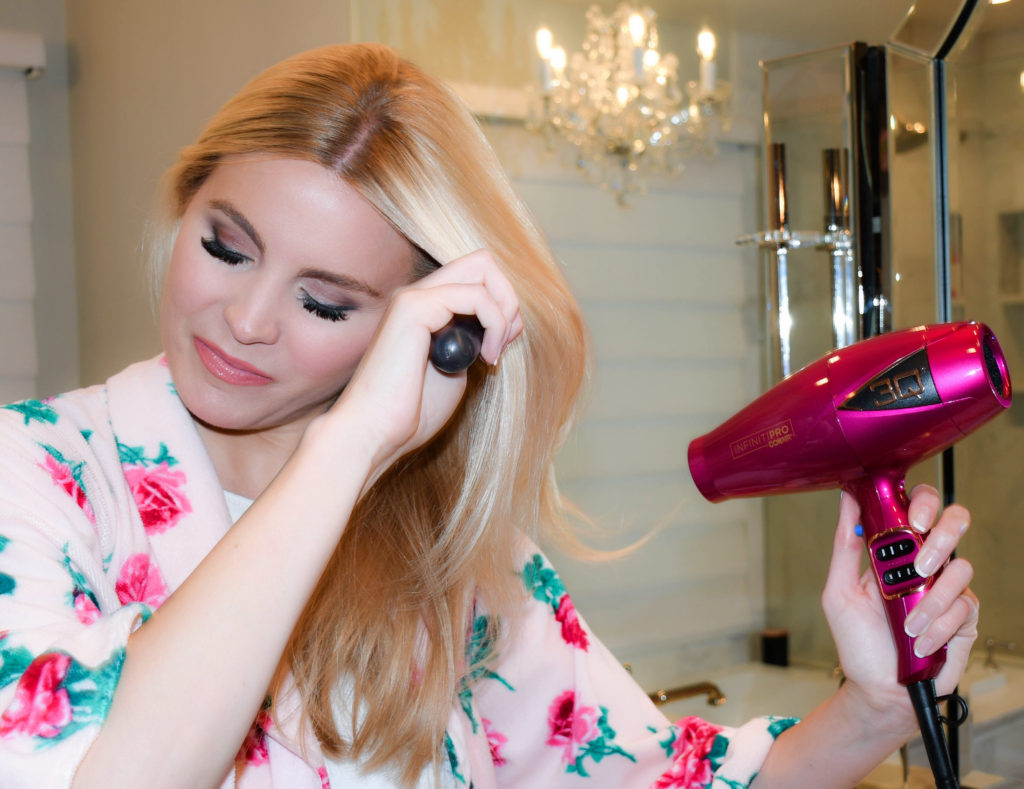 Returning home with this hot pink (best color ever :-)) hair dryer, I was really excited to test it out. Ok, so here's a very pleasant fact: the 3Q hair dryer does what Conair claims! It's Quick, Quiet and the Quality (the 3Q's) is great! My hair was dry within 10 minutes, which is an amazing timesaver, since my other hair dryer can take up to 25 minutes! The 3Q dryer features three heat settings that can be changed with a quick flick of the switch, as well as a low and high-speed setting and a cool switch. I used the high-speed setting which is best suited for thick and long hair. This dryer is so quiet it didn't wake up my roommate, and it has a Heat Protect Brushless Motor with 5,000 hours of life.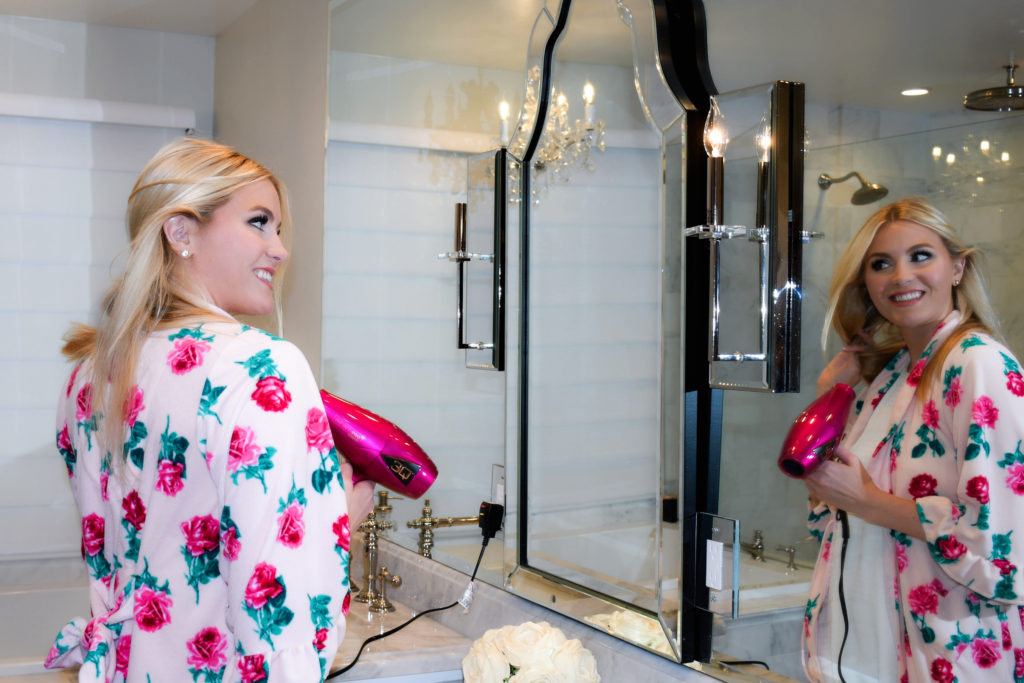 Final results after using the Pro 3Q: It saved me 15 actual minutes (AMAZE!) my hair was left really shiny and almost completely frizz free without any product! Another plus – it's lightweight and doesn't weigh down my suitcase when traveling- Total score!!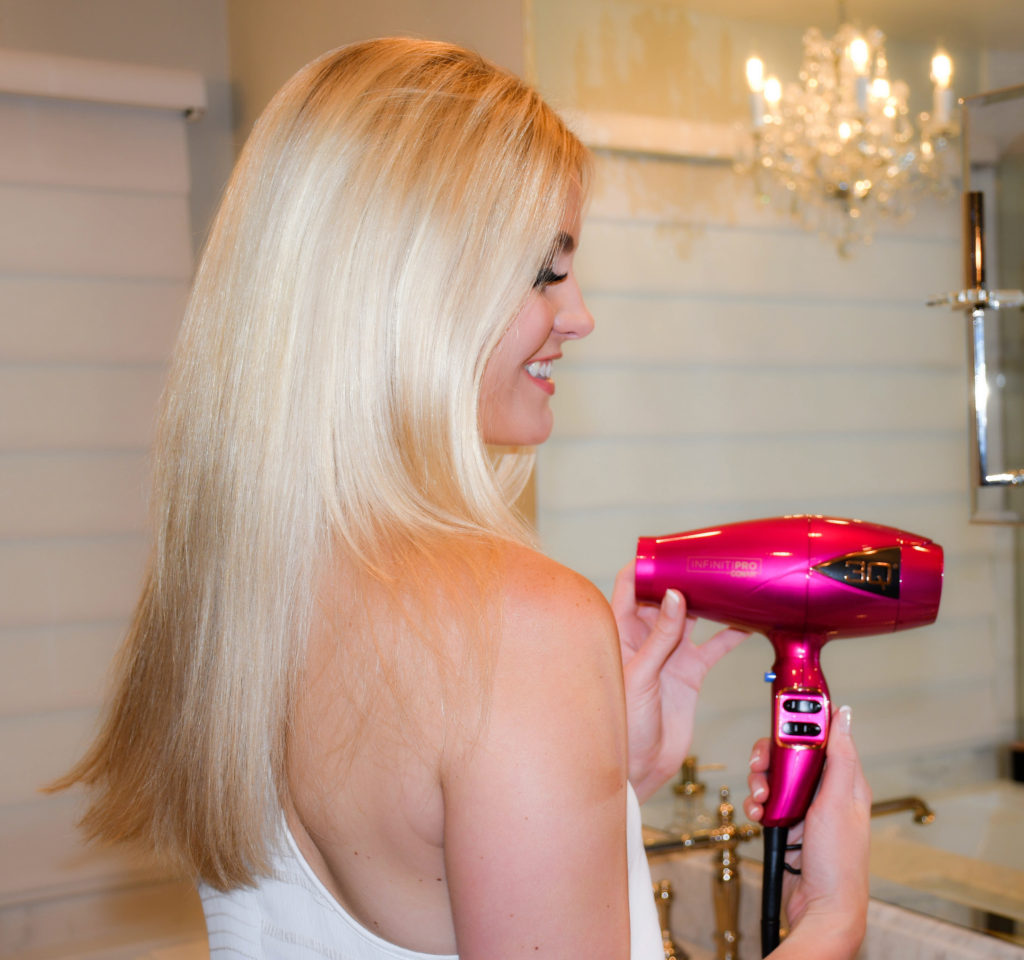 I absolutely love my new InfinitiPro by Conair 3Q Compact Dryer and I know you will too. If you're looking for something new to get you out the door fast every morning, this IS IT.
You can find the InfinitiPro by CONAIR 3QMS dryer at Ulta or Bed Bath & Beyond. I highly recommend this product!
Xo
Sponsored by Conair


Comments