Yellow Off the Shoulder Top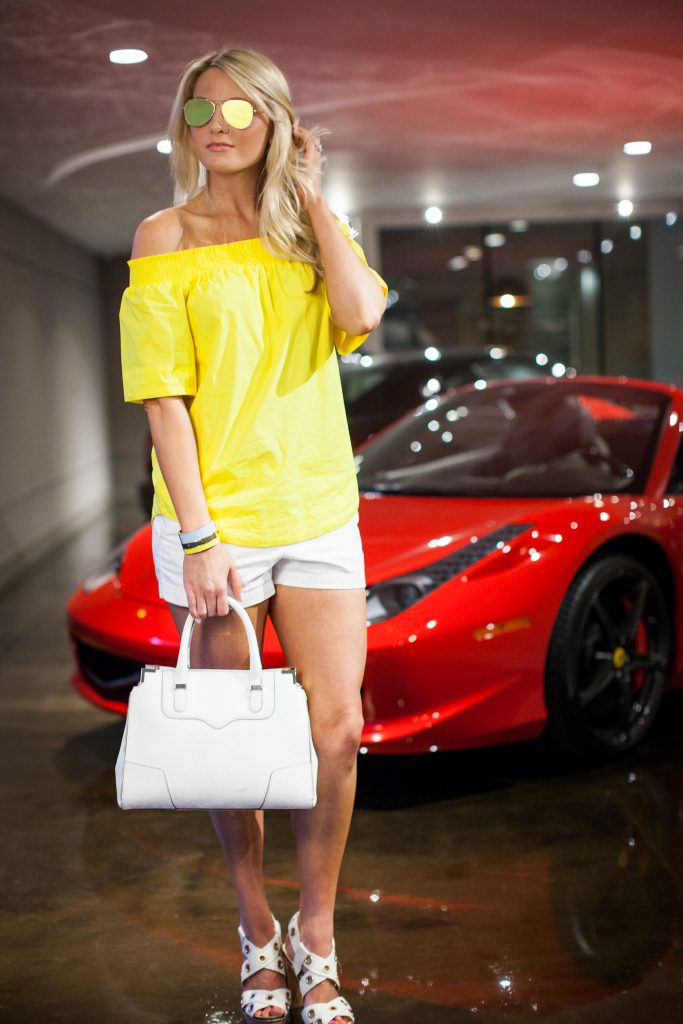 Yellow Off the Shoulder Top | White Shorts | White Handbag (similar here and here in black) | White Platform Shoes (similar here and here) | Aviator Sunglasses | Yellow Bracelet (similar) | Gold Bracelet | Blue Bracelet | White Tassel Earrings | Photos by Image-Industry | Location at The Village and Mountain Shadows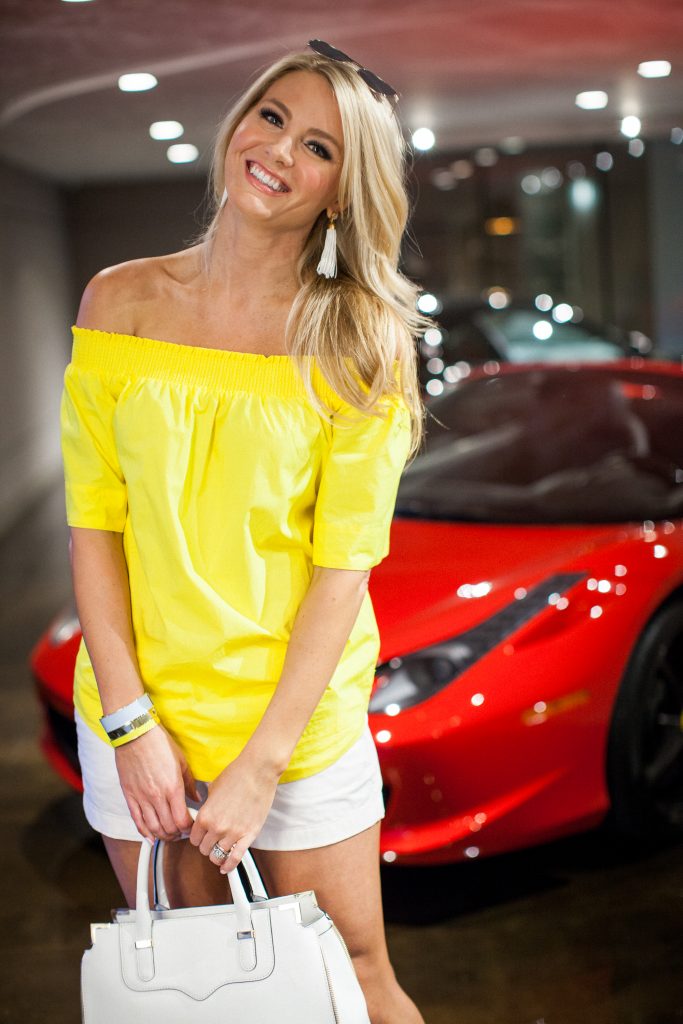 I had such a fun time shooting these photos at The Village at Mountain Shadows because:
1. It is GORGEOUS
2. I was shooting the photos next to a Ferrari and Maserati
Win!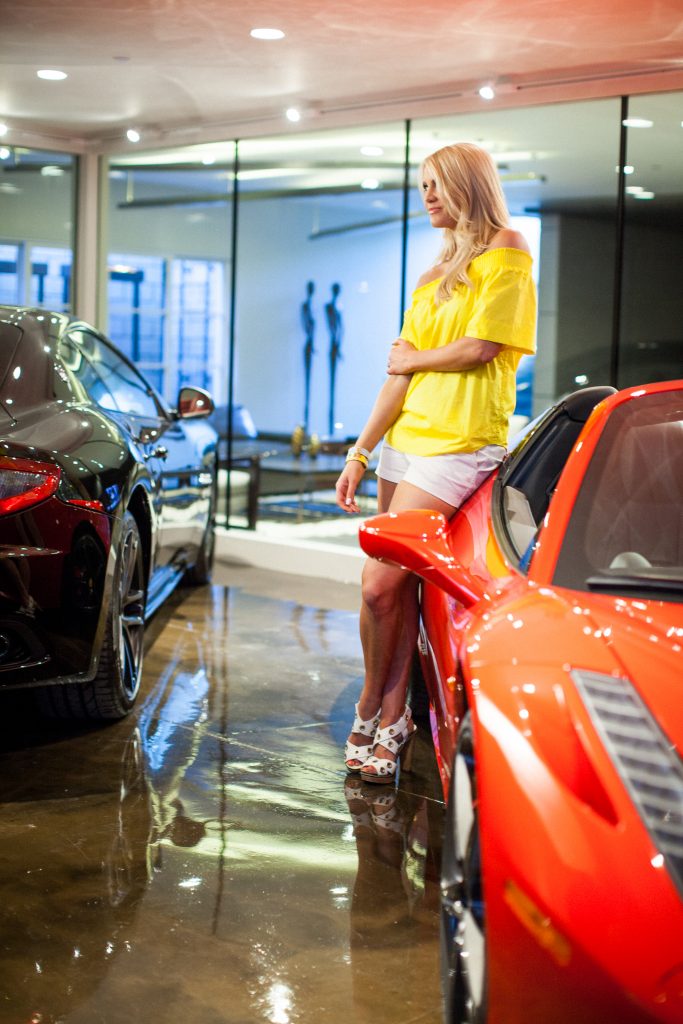 I was wearing my favorite off the shoulder yellow top from J.Crew (they have great items on sale) and my go to white shorts. My handbag goes with so many outfits as you can see here and here. Nordstrom has some great white bags in right now if you are looking for a classic white handbag for summer.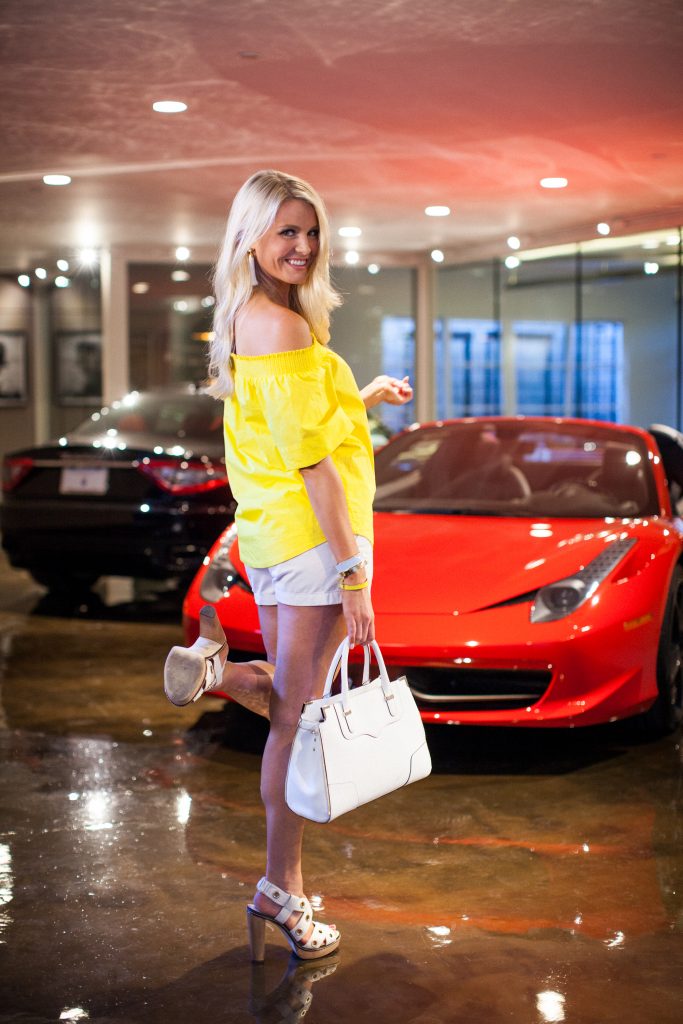 Yellow Off the Shoulder Top | White Shorts | White Handbag (similar here and here in black) | White Platform Shoes (similar here and here) | Aviator Sunglasses | Yellow Bracelet (similar) | Gold Bracelet | Blue Bracelet | White Tassel Earrings | Photos by Image-Industry | Location at The Village and Mountain Shadows
 Have a great weekend everyone! xo
Comments
Off The Shoulder Trend by Body Type - The Body Type Stylist - […] & Things |The Bubbly Blonde| Stylista […]
Off The Shoulder Trend by Body Type - Jenn Loyd - […] & Things |The Bubbly Blonde| Stylista […]