Last weekend I enjoyed an amazing overnight staycation at the newly renovated Mountain Shadows and had an INCREDIBLE time!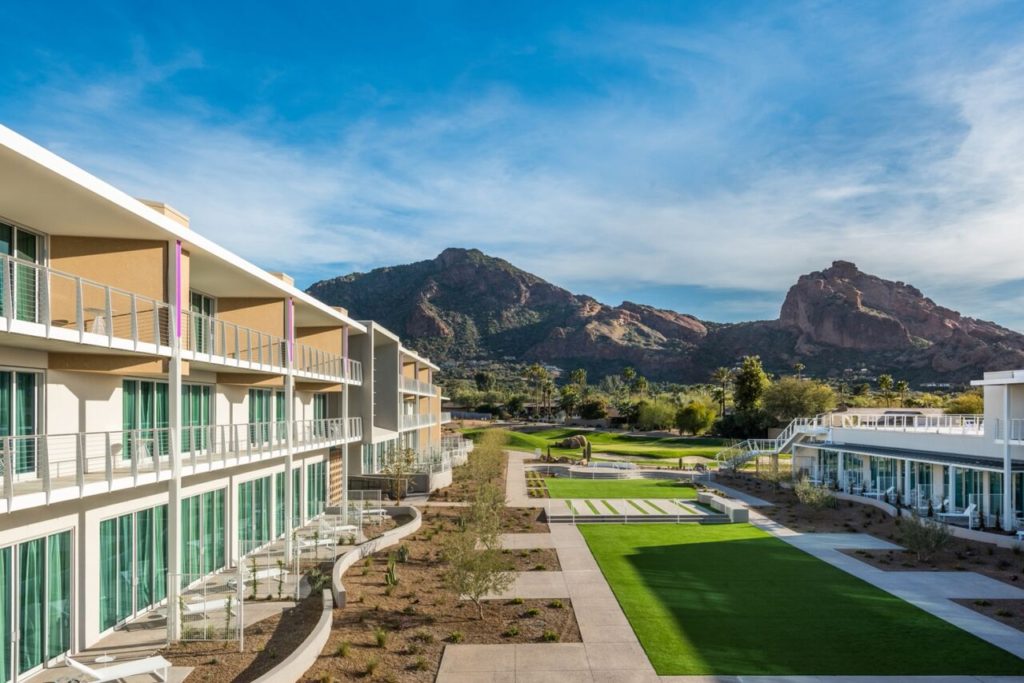 For starters regarding my wonderful getaway, please consider that Mountain Shadows literally stands at the heart of Paradise Valley, Arizona, between Camelback Mountain and Mummy Mountain. We always hear location, location, location. Well, Mountain Shadows location is absolutely PERFECT and beautiful!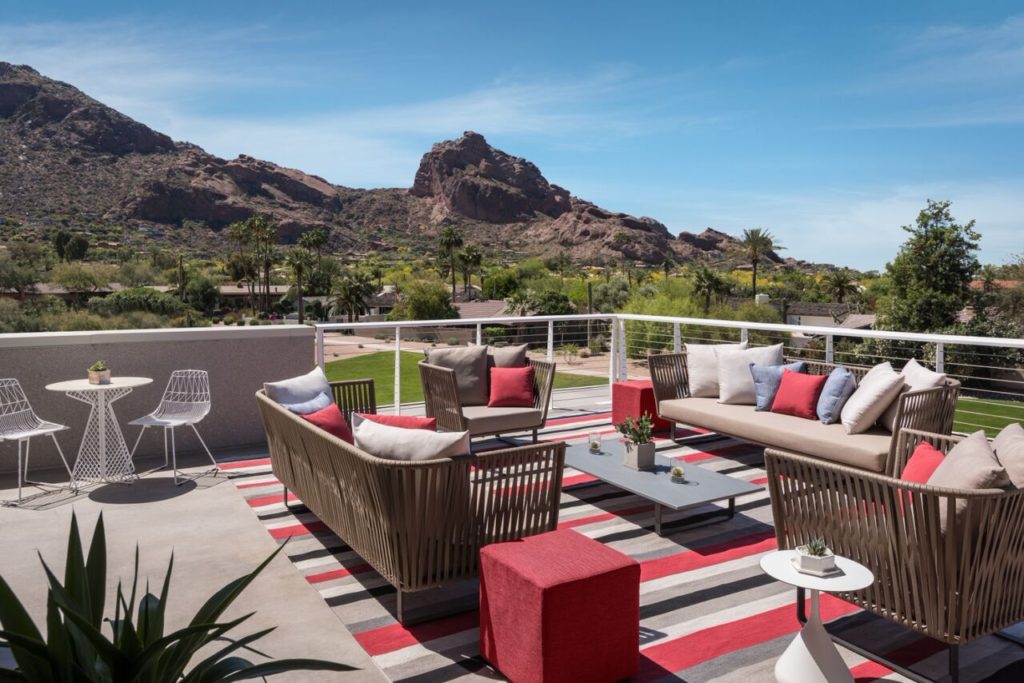 I also must share some Mountain Shadows unique history. The original Mountain Shadows Resort opened in January of 1959 and earned its namesake because of  the amazing silhouettes cast by Camelback and Mummy Mountains every afternoon. Still happening today! There is wonderful history sprinkled throughout this beautifully renovated Icon and the staff is very proud to share historical and current details. The original resort welcomed celebrities, locals and international travelers, which is still the case today!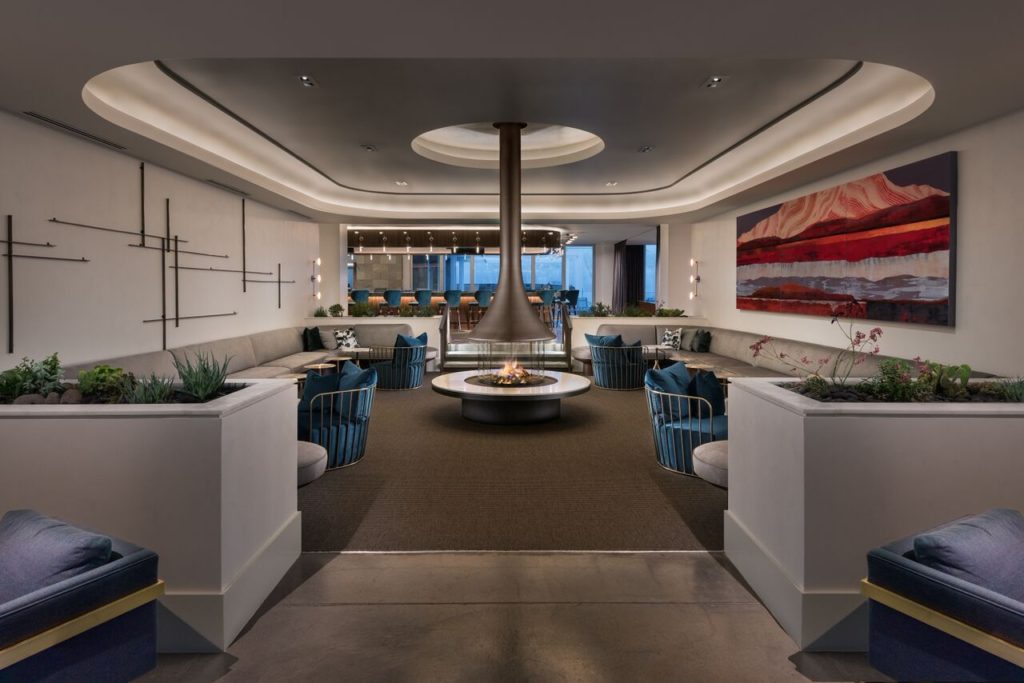 I was so excited to see the sleek renovations up close, that I requested a brief tour of the beautiful property. There is so much to take in, like two 75′ pools with the most stunning views of Camelback Mountain!  The grounds are sensational and the architecture is mid-century modernism with a contemporary design. Every detail is stunning.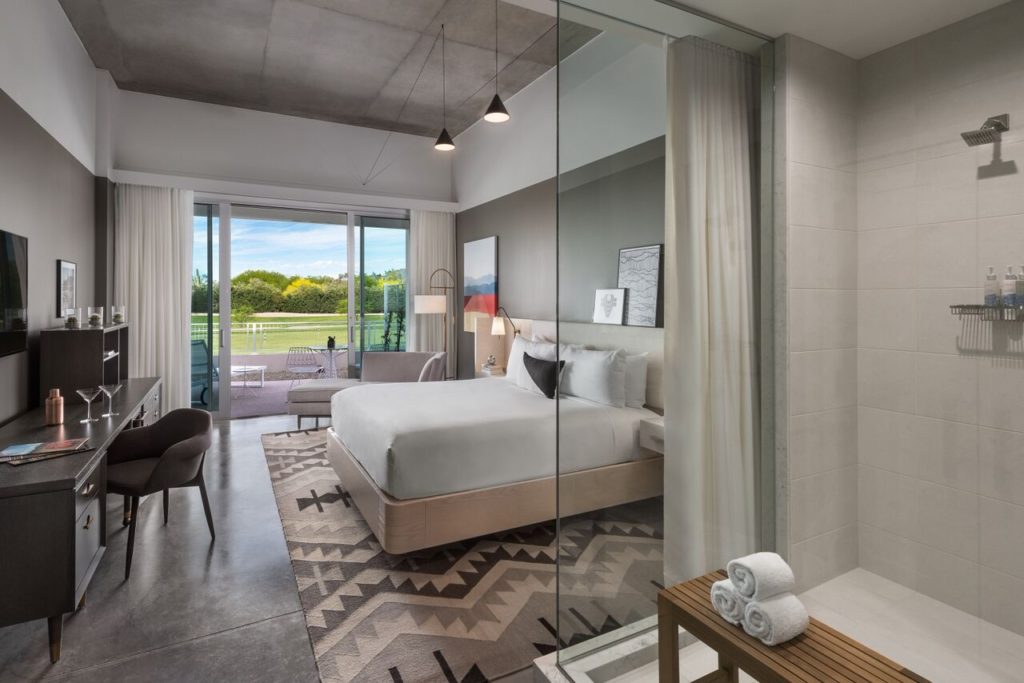 When I  checked into my stylish mid-century guest room retreat, if I hadn't made plans I would have loved to stay there all night! However I decided a little relaxation next to one of the serene pools was in order. Ok, so seriously, the  pool really does have the most amazing views of Camelback Mountain. I relaxed, enjoyed a specialty cocktail and watched Camelback Mountain change colors as the afternoon went on. This really is something everyone should experience at least once! SO Gorgeous!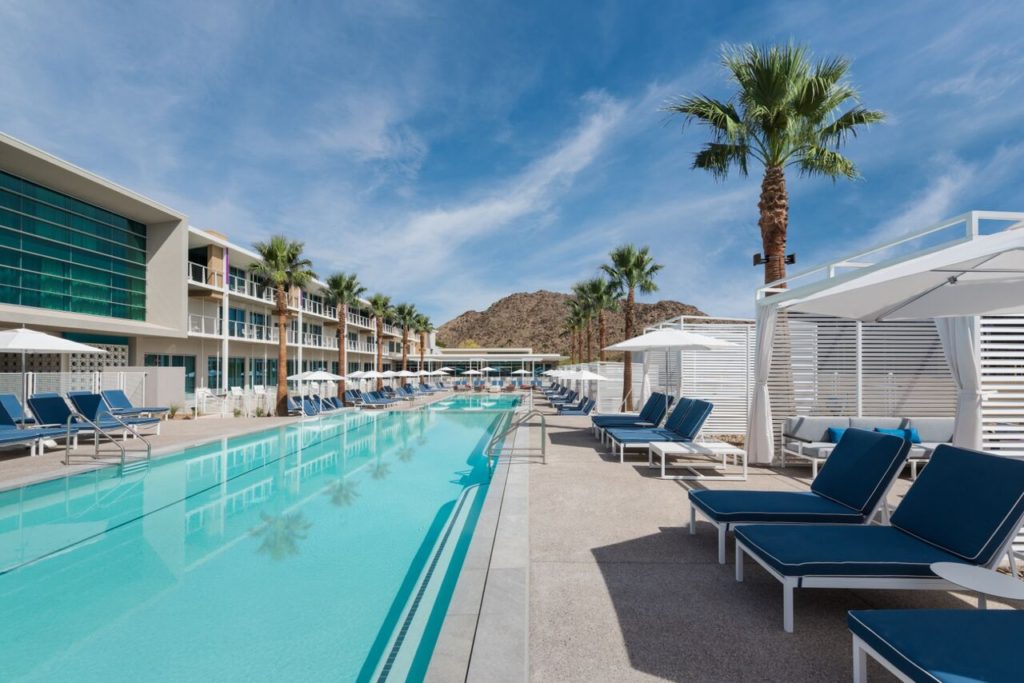 A little later, I headed back to my amazing room again to prepare for dinner. I was so relaxed and happy when I headed out for an highly anticipated dinner at Hearth '61. Ok, more of your history lesson darlings: In 1961, Paradise Valley, Arizona officially became an incorporated town. Residents of Paradise Valley (or PV to the locals) have always been very proud of their town's quality of life. Hearth '61 honors the town's origins with its special name. I love that!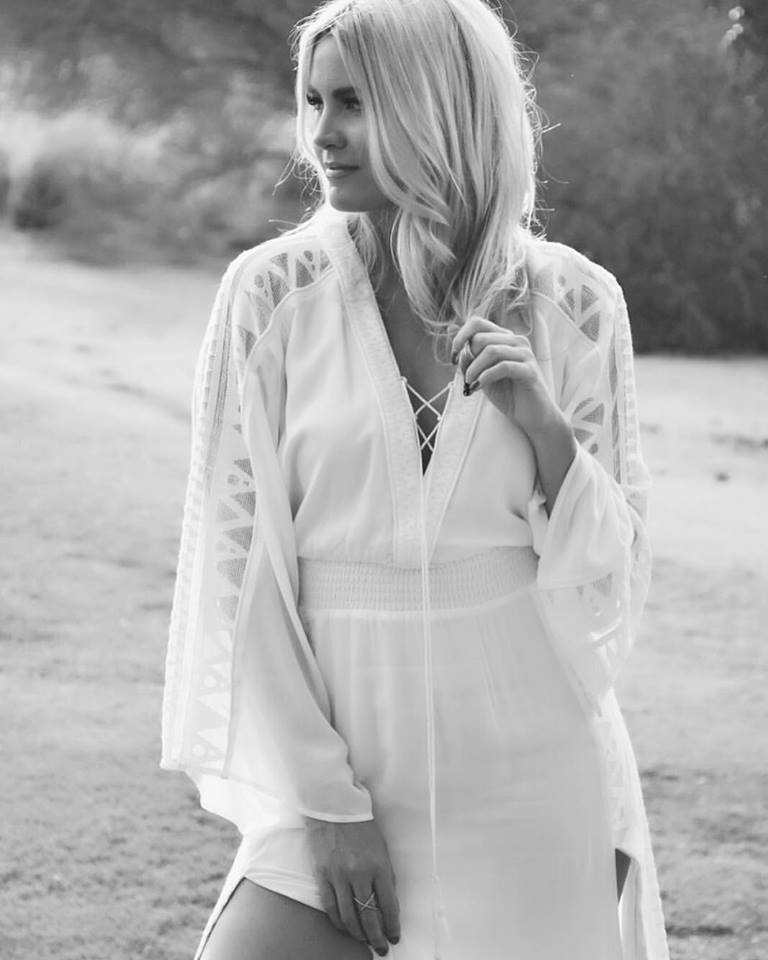 Walking into Hearth '61 is a unique experience. It's an Open Kitchen with a sleek exhibition kitchen (always entertaining to see incredible dishes being prepared right before you) Living Room and Bar. Renowned Chef Charles Wiley did not disappoint us! First we all shared creative, small plates.
We sampled one another's delicious choices and everything was perfectly paired with crafted cocktails. I thoroughly enjoyed the Two Wash Ranch Organic Half Chicken and my dinner companion loved the Niman Ranch tenderloin of beef. We were in heaven!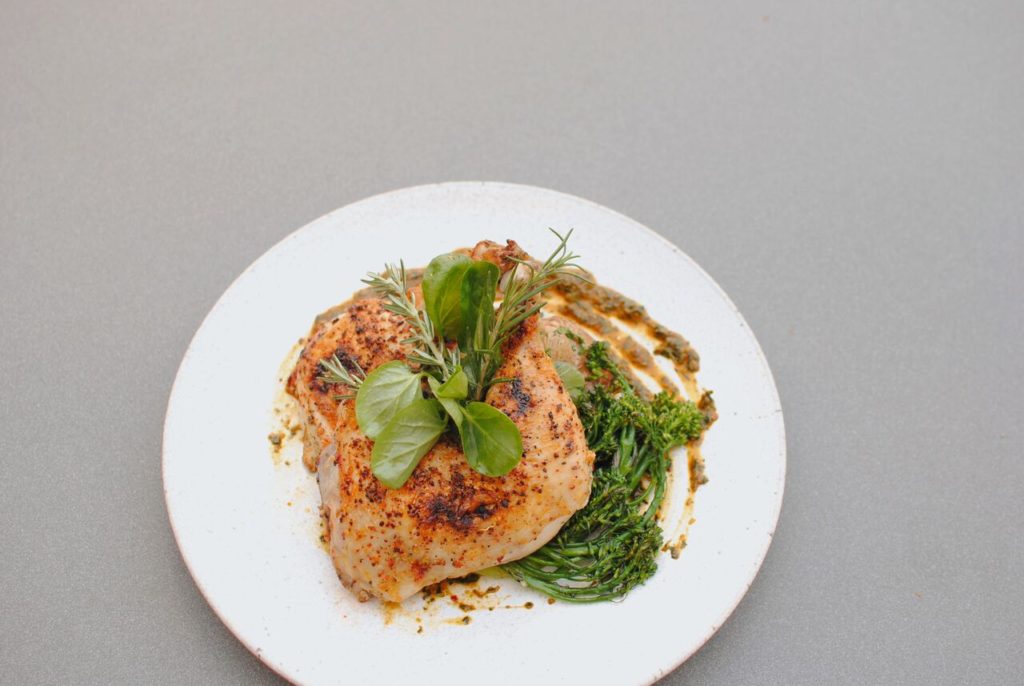 A little later, I slipped off to my amazing and comfortable retreat, where I slept like a baby. The bed was so comfortable, with the softest top quality bedding. The bathroom was light and bright with every exquisite pampering detail fulfilled.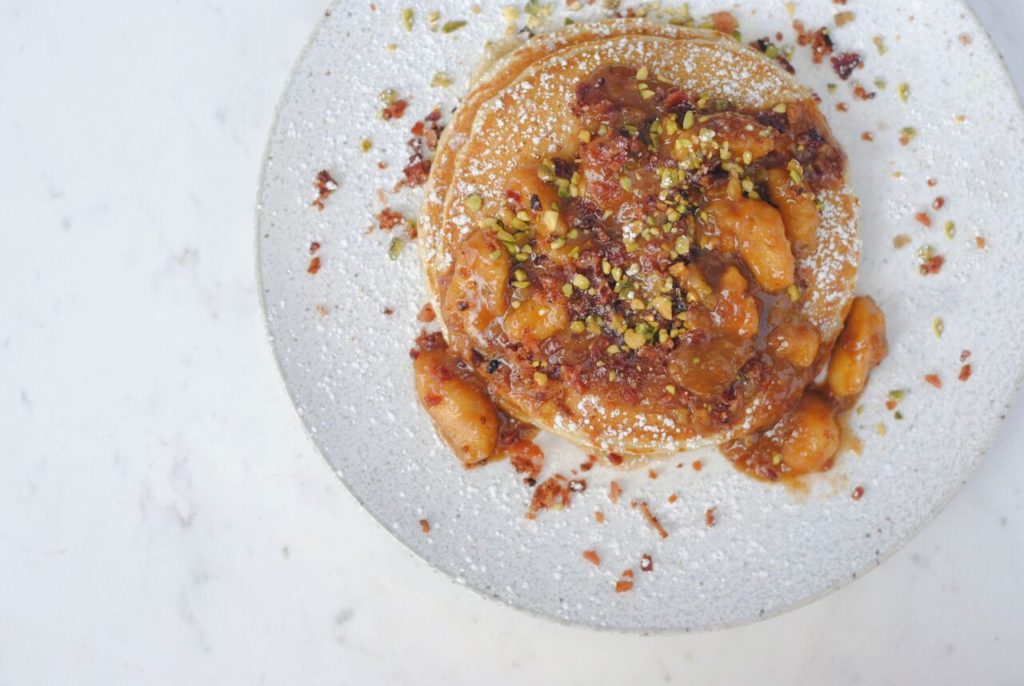 I enjoyed a light breakfast from room service in the morning and soaked in the serene views before checking out. Heading to the front desk, I noticed they had a yoga class happening on the lawn. I can't wait to return to try this and so many other fun happenings, which residents can participate in!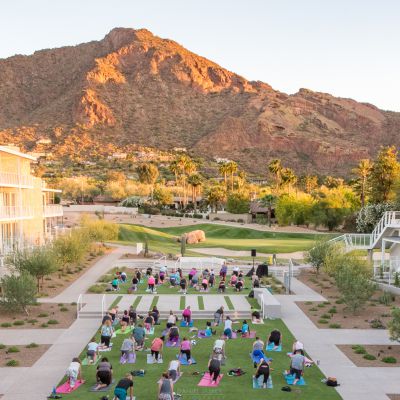 Right now,  Mountain Shadows has a few great things happening for you (your friends, me, my friends, family, etc!)!
There is the Grand Opening Package where you can take advantage of their celebratory guest room rates to complete the grand opening experience. You'll save 20% off the prevailing room rate, receive $100 resort credit, welcome amenity, and daily breakfast for two! Sounds so great, I may have return soon! Cancellation of reservation must be 48 hours prior to 4 p.m. on day of arrival (local hotel time) to avoid penalty charges or forfeiture of deposit. Reservation must be guaranteed with a credit card. Valid for reservations between November 1 – December 30, 2017. 
DO THIS! I promise you won't be sorry! : )
More fun facts– there are incredible happy hour weekdays from 3-6pm at Hearth '61… Free Flow nights every Thursday at 6pm…Starlight Cycle starts on Oct 20th, there's great live music, a fun class called Paddle into the Sunset and SO much more! Be sure check out all of Mountain Shadows Fall Events here.
If you don't have time for a fun overnight staycation like mine, I seriously encourage you to just stop by, check the stunning architecture out, possibly have lunch, a cocktail and soak in the stunning experience of Mountain Shadows!
I loved every detail and thank Mountain Shadows for hosting me so graciously!
xo