Last weekend I did a staycation at the amazing Four Seasons Resort Scottsdale at Troon North for my Beau's birthday and it was fabulous! This particular Four Seasons Resort is nestled into the foothills of the famous Pinnacle Peak amid towering, multi-armed saguaro cacti and the awe inspiring sweeping vistas of the beautiful Sonoran Desert.
*Be sure to read until the bottom for an amazing giveaway!*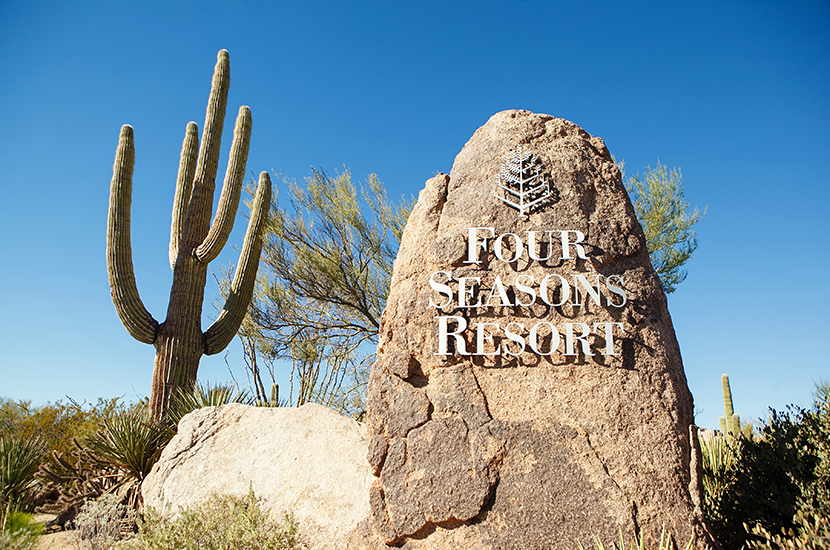 Now, let me get into the details about this amazing getaway!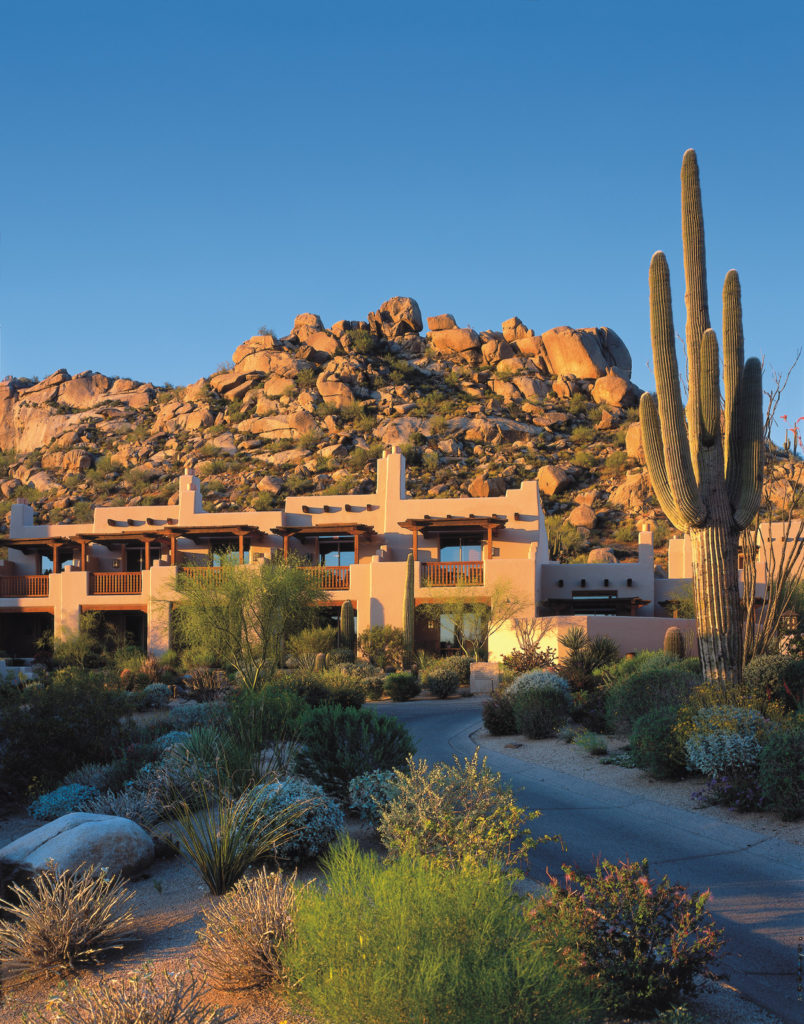 Upon entering the property, I was immediately in awe of the desert landscape and the sheer beauty of the resort's architectural details.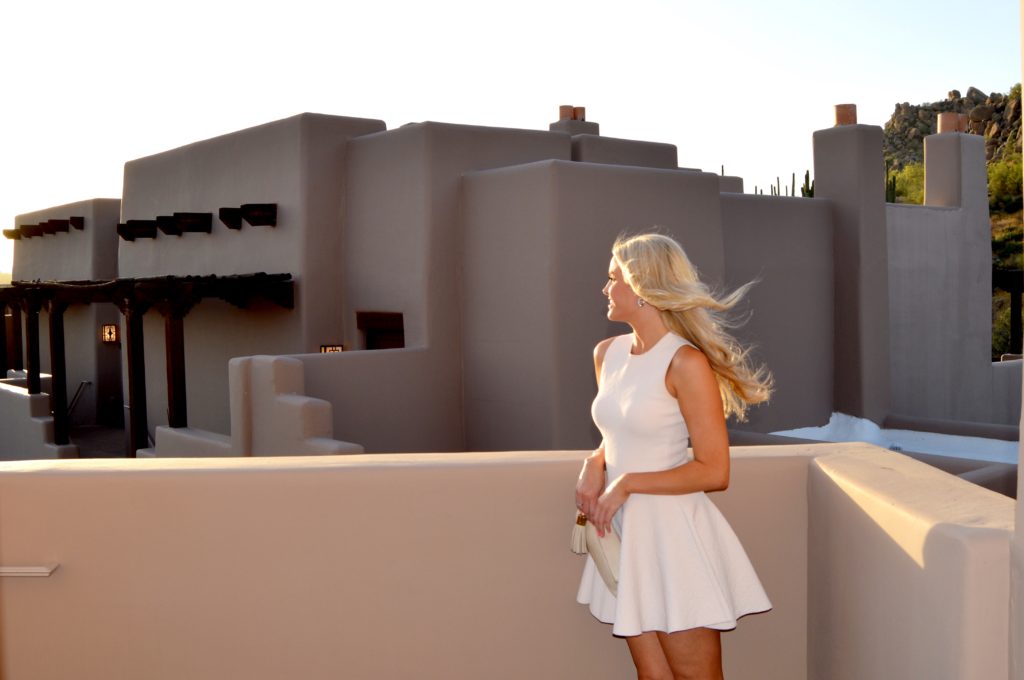 Checking in was extremely easy (the staff service manners are impeccable) and my room was amazing. Being greeted with wine and champagne on ice, as well as gorgeous views of the mountains, created a perfect way to begin a perfect weekend!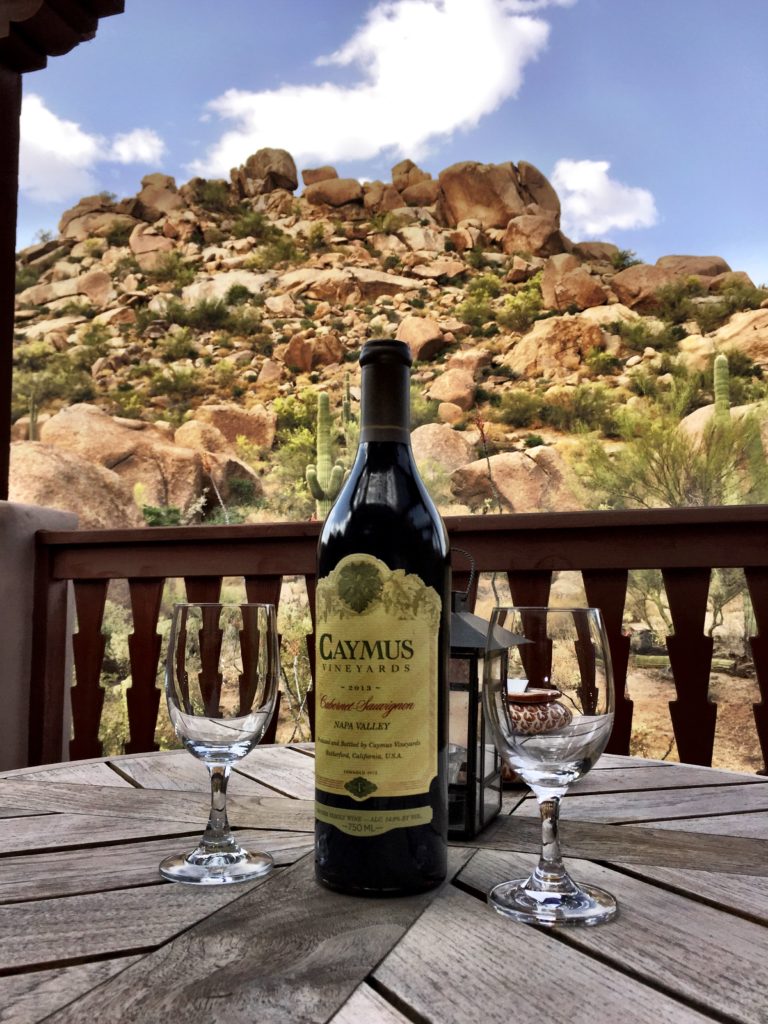 That night "Beau" and I dined at the resort's signature restaurant, Talavera. If you've never dined here, you are missing out on a great experience. Talavera is known for its contemporary steakhouse cuisine and their menu focuses on many fresh, local resources, as well an array of spectacular seafood. (Fun fact: They have wine tasting every Saturday afternoon at 3:00, which is a great way to sample different wines) Talavera's décor is elegant Southwestern and their sunset views are spectacular.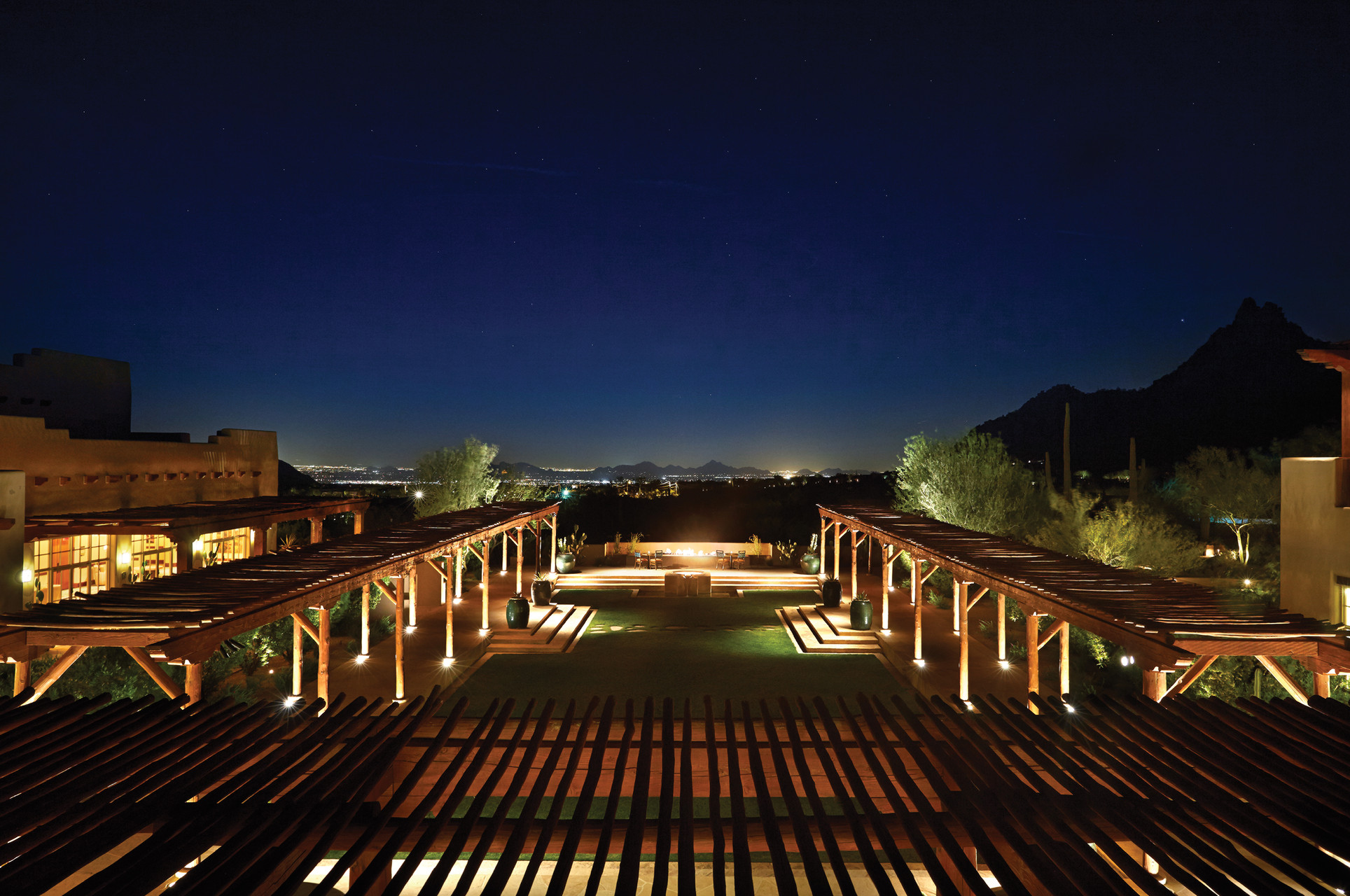 That evening, the desert was in full bloom and the pinks, oranges and purples of a true Sonoran sunset were breathtaking. After the sun had set, the widespread twinkling lights of the city below us came into dazzling view. Now we know why they call this particular desert view the "jewel box". The lights literally sparkle like hundreds of diamonds. Stunning! Our dinner was amazing and the service was top notch. We loved every detail and plan to return for another evening of elegant dining soon.


Photos By: Courtney Lively Photography
The next day we enjoyed a breezy cabana by the pool, did a little splashing around in the immaculate, crystal clear water and enjoyed a fun cocktail.


Photos By: Courtney Lively Photography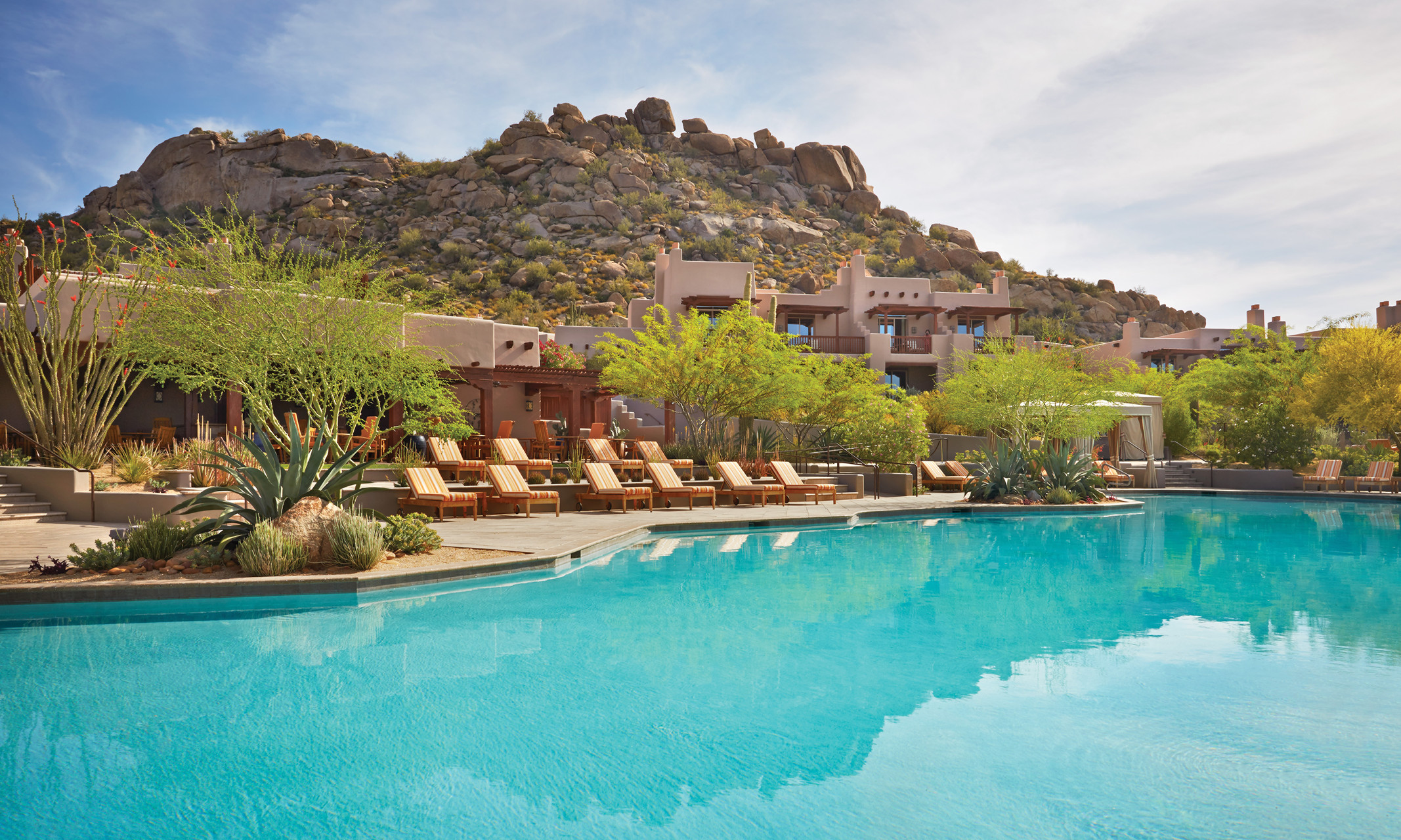 Later on, we were treated to a "couples massage", which was a perfect way to relax before dinner.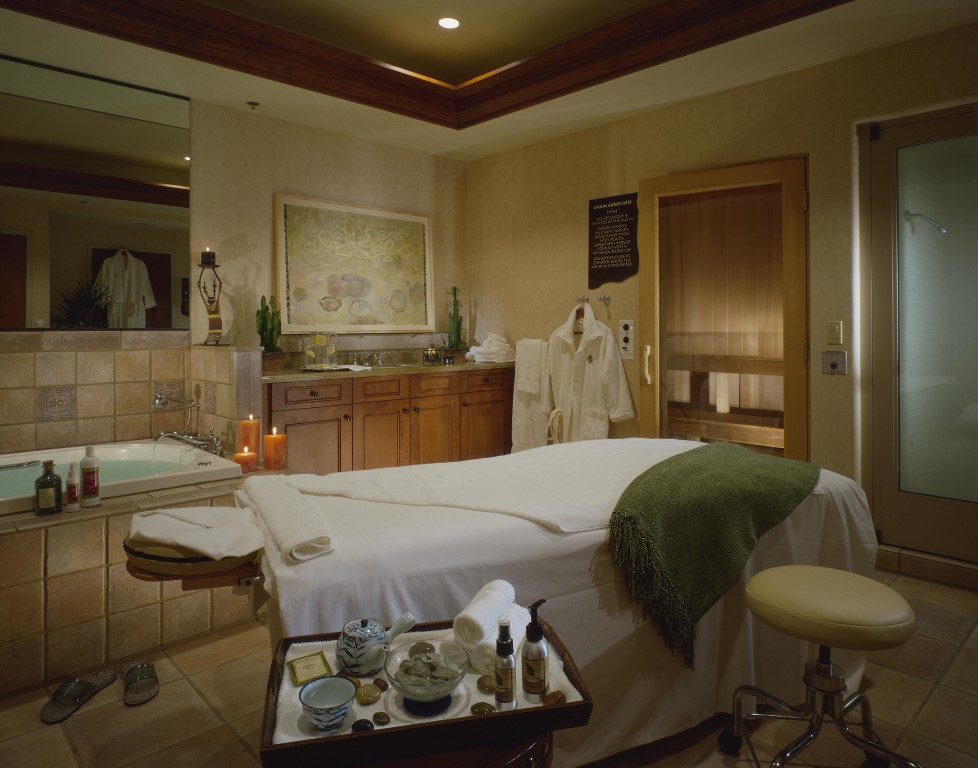 That night we had dinner in Proof, an American Canteen, which was very fun. Proof is actually known as a North Scottsdale neighborhood hangout. Railroad tracks run through the restaurant while people play fun games and drink at the bar! The food was classic Americana with an old-fashioned soda fountain, which was my favorite thing! Proof has 50 beers on tap if you're interested in trying out different beers. Our evening at Proof was so much fun!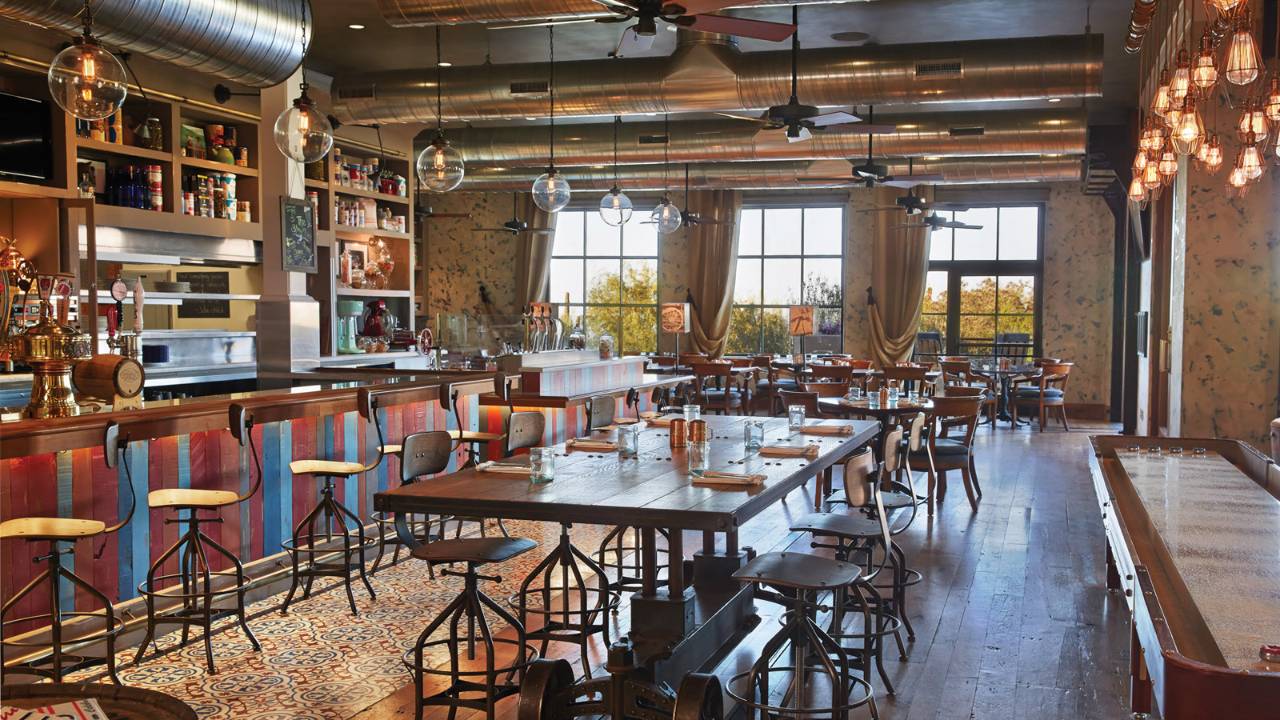 The next morning, my checkout was easy (as expected!). As I drove away from the beautiful Four Seasons Resort at Troon North, relaxed and happy, I couldn't help but smile remembering a perfect weekend getaway in the Sonoran Desert!
*GIVEAWAY*
Enter to win a 2 night stay at the Four Seasons Troon including breakfast for 2 daily in Proof and 1 night in Talavera for two.
Here is how to enter:
Follow me (@thebubblyblondelife) on my Instagram
Follow the Four Seasons Troon (@fsscottsdale) on their Instagram
"Like" the photo posted Tuesday, May 30th at 10am PST
BONUS tag a friend
This may be used until December 31st, 2017
The giveaway will run from Tuesday, May 30th at 10am PST until Thursday, June 1st at 5pm PST. The winner will be announced Friday, June 2nd.
On June 10th the Fours Seasons Troon will be centered around Global Wellness Day, read more here.
Here are some great summer deals they will have going on!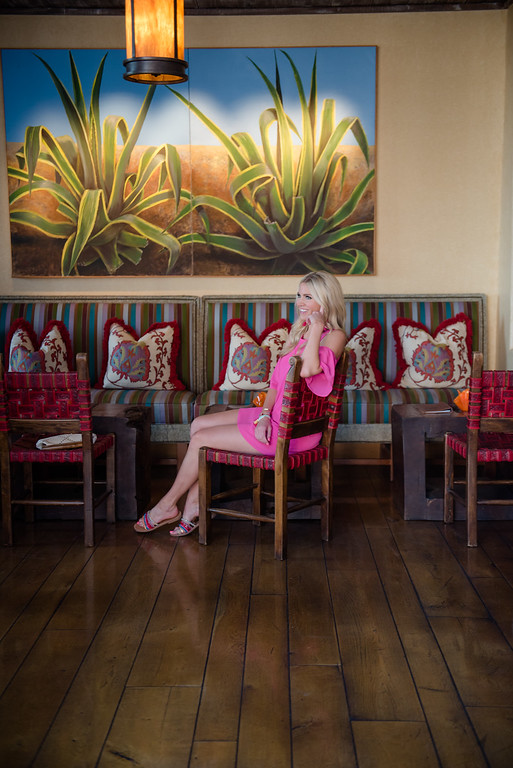 Photo By: Courtney Lively Photography
*Thank you Four Seasons Troon for sponsoring this post