When I made the decision recently to update my bedroom (knowing it's just a temporary living situation), I didn't want to over spend, but still wanted it to be completely gorgeous and able to store all my latest wardrobe additions. With a real space dilemma like this, that's where my fabulous interior designer friend Angie came to my rescue! She's really talented, works with all price points and also has a business that provides a unique service for home sellers.
Interesting fact, her company, TopComp actually pays for sellers home renovations and updates homes (for a new buyer's taste) before even listing it. Such a wonderful service for homes that sit on the market without selling, because they need "updating". Check out TopComp.com (which is a unique service in Arizona) for more info. Now read below how my good friend helped me furnish my entire bedroom for only $1000! Can I hear a big YES?!
(Bedframe, mattress, bedding/pillows, side "tables", lamps, throw blanket, exterior closet)
Angie is an expert on furnishing a small space (having lived in NYC and LA apartments) and knows it can sometimes be very challenging (since it's usually just the essentials that make the cut in a small space). Also, being on a tight budget can make you feel like all you can do is throw a mattress on the floor and call it a day. (Ok, NO!)  Now, let me be the first to assure you – this is definitely not the case when you have an expert helping you to create storage and living space out of nothing! Angie showed me how to style a small bedroom by maximizing every little corner and also add plenty of storage along the way. Genius, Girlfriend!
So, Ikea may not be a huge secret when it comes to affordable design, but luckily, they have really mastered small space living. So off we went to IKEA, who is now my new best friend! This week we are taking on how to furnish a small bedroom under $1000, yes, you read that right – ONLY $1000! Below are our favorite choices that will help your bedroom feel so much bigger than it really is.
We start off with a light and bright white queen bed frame, the Brimnes, with built in storage and a spring mattress both from Ikea. ($279 + $199)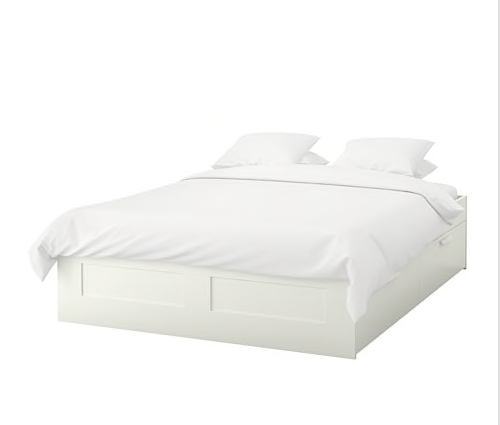 Next is another popular pick from Ikea to store all your belongings, and then some. Sadly, the majority of small bedrooms don't have adequate closet space, especially if you live in a climate with all four seasons, so the PAX wardrobe (which is totally customizable) is the perfect solution.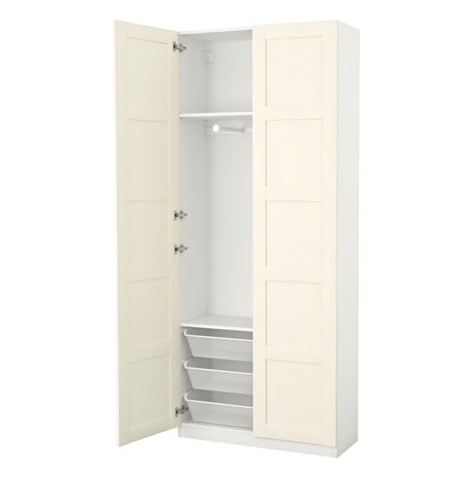 Now our side "tables" and bedside lamps are a more unique choice, but bear with us, it'll make total sense in a minute. Floating shelves were chosen to allow for drawers to open under the bed, as well as create the illusion of more space. When some pieces are lifted off the ground exposing more of the floor, it'll immediately make the space feel lighter and larger. Now for the lamps – these babies aren't only super stylish and totally in right now, but wall mounting again saves space and draws the eyes up.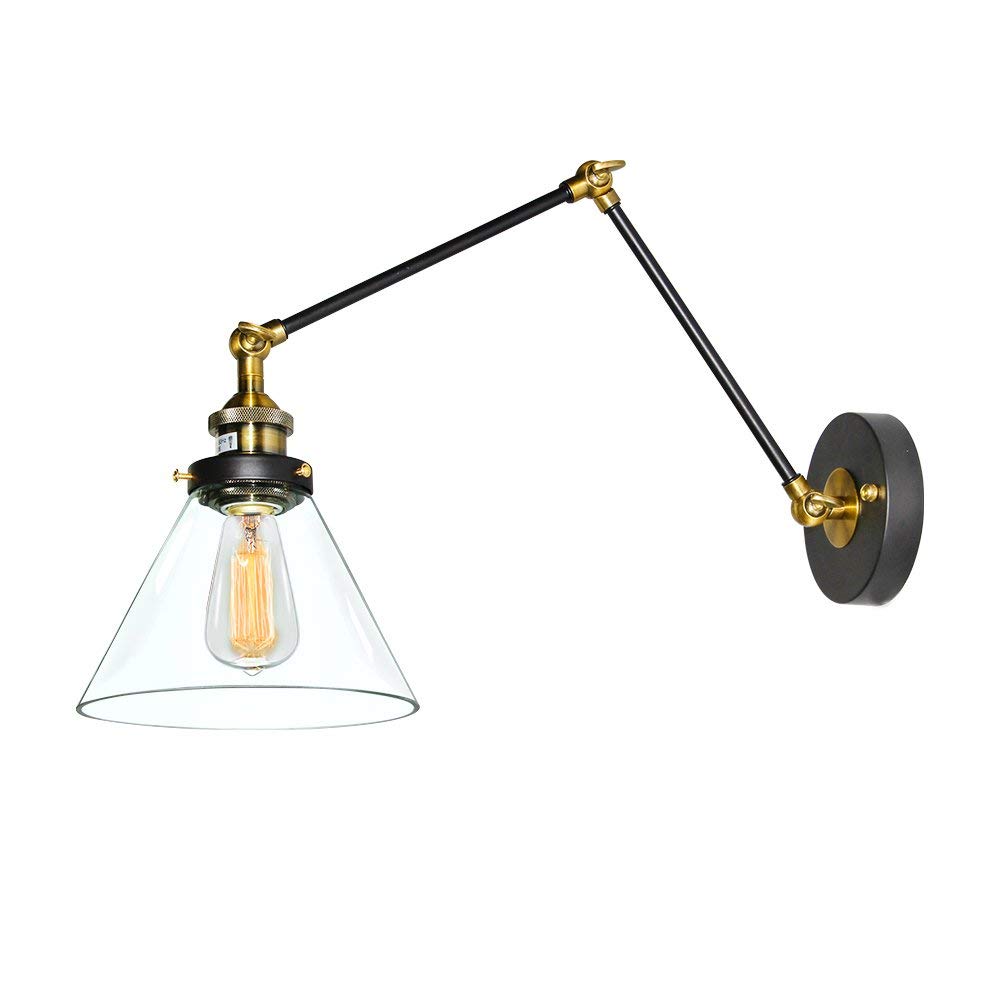 And now finally – bedding! We definitely didn't cheap out on our choices, because each of these pieces have raving reviews even at such a low price point.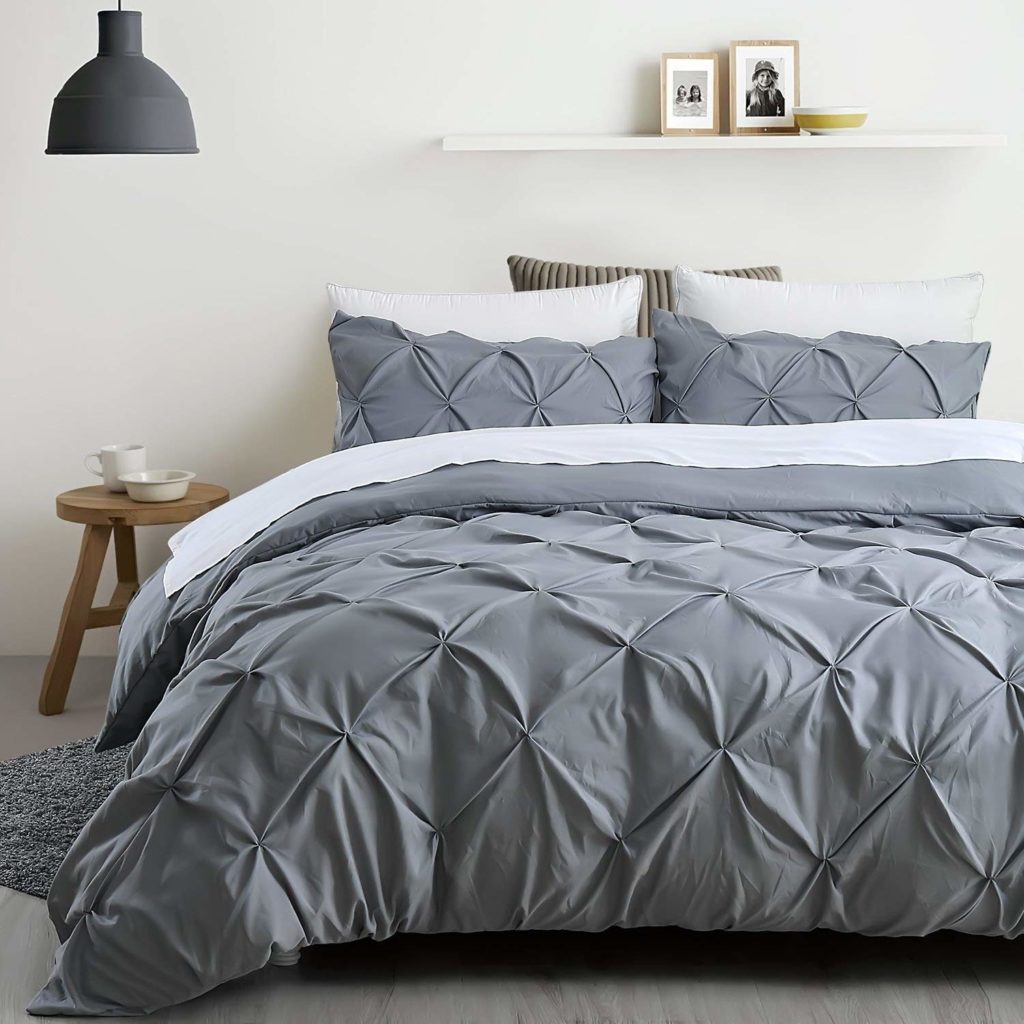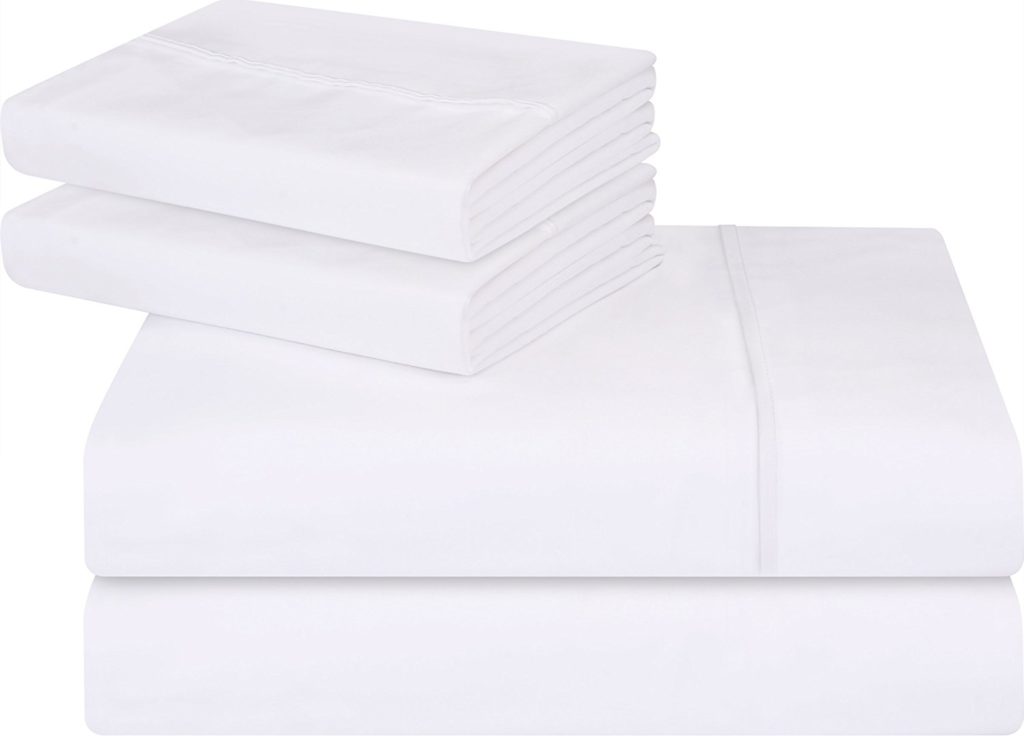 So even if you think your bedroom is too small to be functional and super cozy, shop our links to see how you really can transform your space on one tight budget!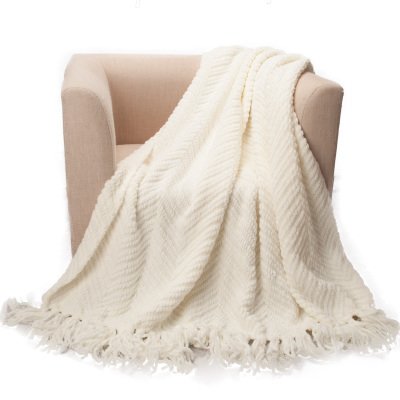 Although our picks are all mainly for function (with some serious style and personality), stay tuned for our décor picks, and yes you guessed it, they'll all be on the affordable side also!
Special thank you to TomComp again!
xo