JW Marriott Scottsdale Camelback Inn Resort and Spa Staycation
Last Friday afternoon, I was so excited to check into JW Marriott's Camelback Inn and begin a highly anticipated weekend staycation!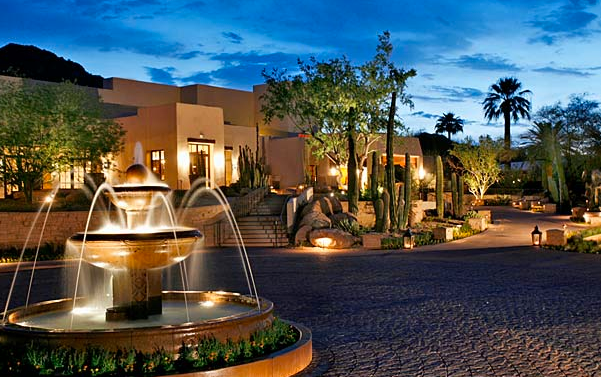 I invited my Mom to join the fun and as we pulled into the Camelback Inn (as the resort is known by the locals) she was absolutely thrilled. She thanked me for a great time before we even checked in J! We knew we were in for some well needed relaxation and pampering- and we were READY!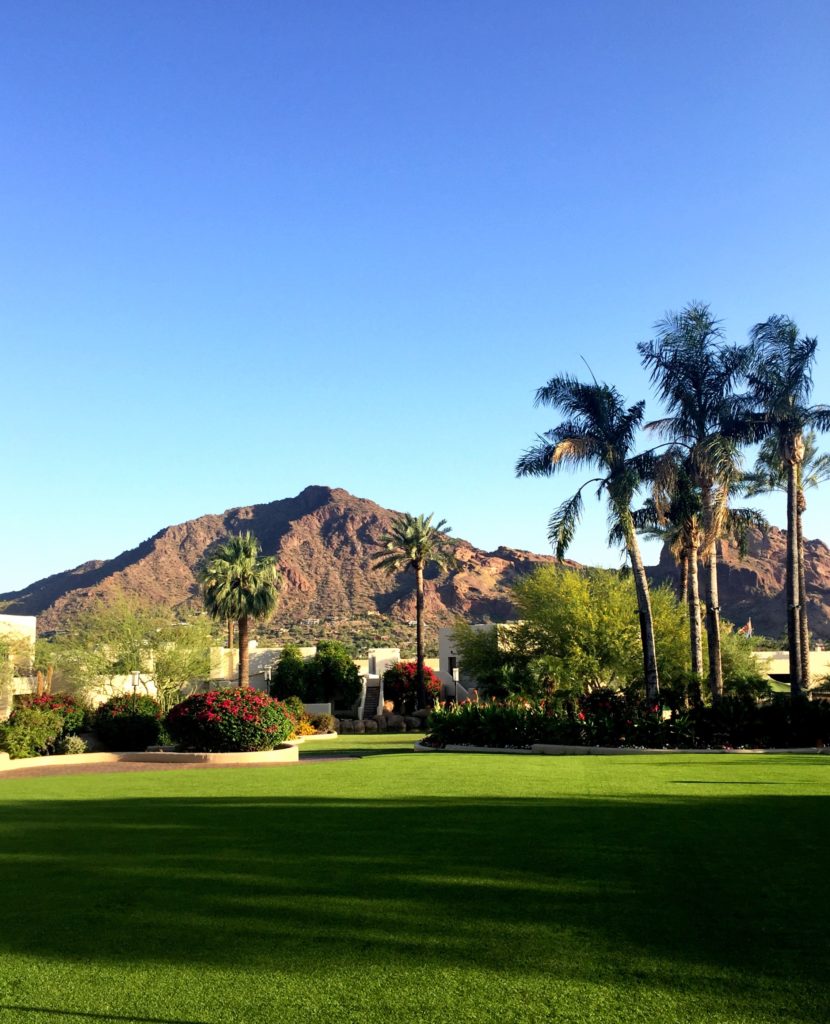 A little information about this majestic resort: Camelback Inn is perched perfectly on 125 acres with the gorgeous Sonoran desert surrounding it. However, the incredible view and close proximity of the famous Camelback Mountain (looks just like a huge camel!) are simply unmatched anywhere! Almost everywhere you look, Camelback Mountain is in view and perfectly framed. We couldn't wait to get checked in so we could stroll the manicured grounds and take in the amazing mountain views.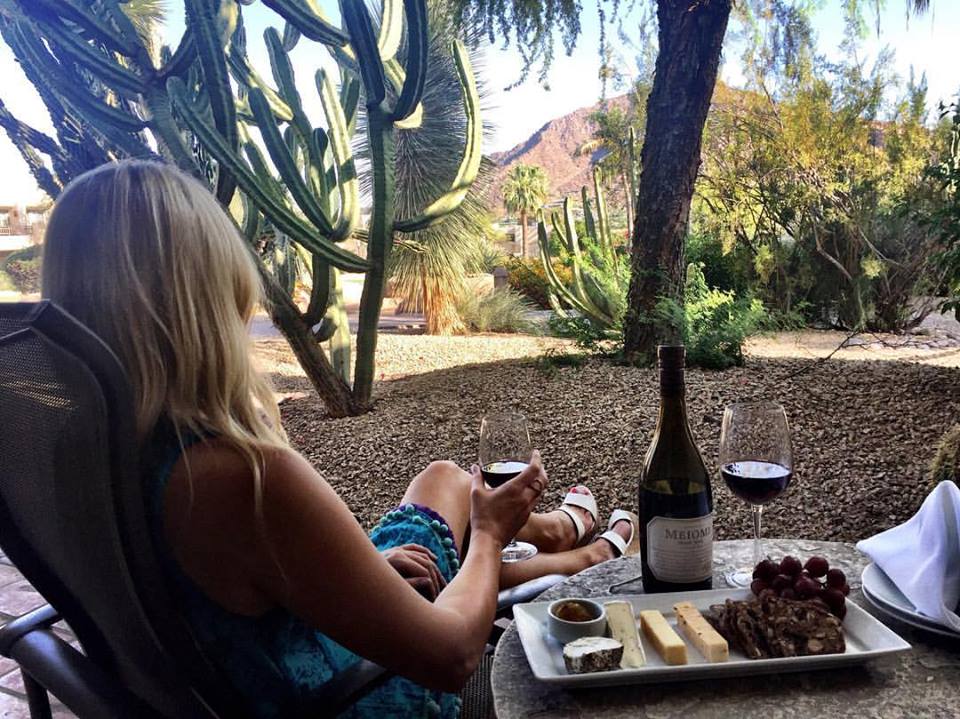 Check in was easy-peasy. We were taken to our serene and very comfortable room with a private terrace which looked out onto a beautiful desert garden and also had a breathtaking view of Camelback Mountain. We now fully understand why the resort is called The Camelback Inn!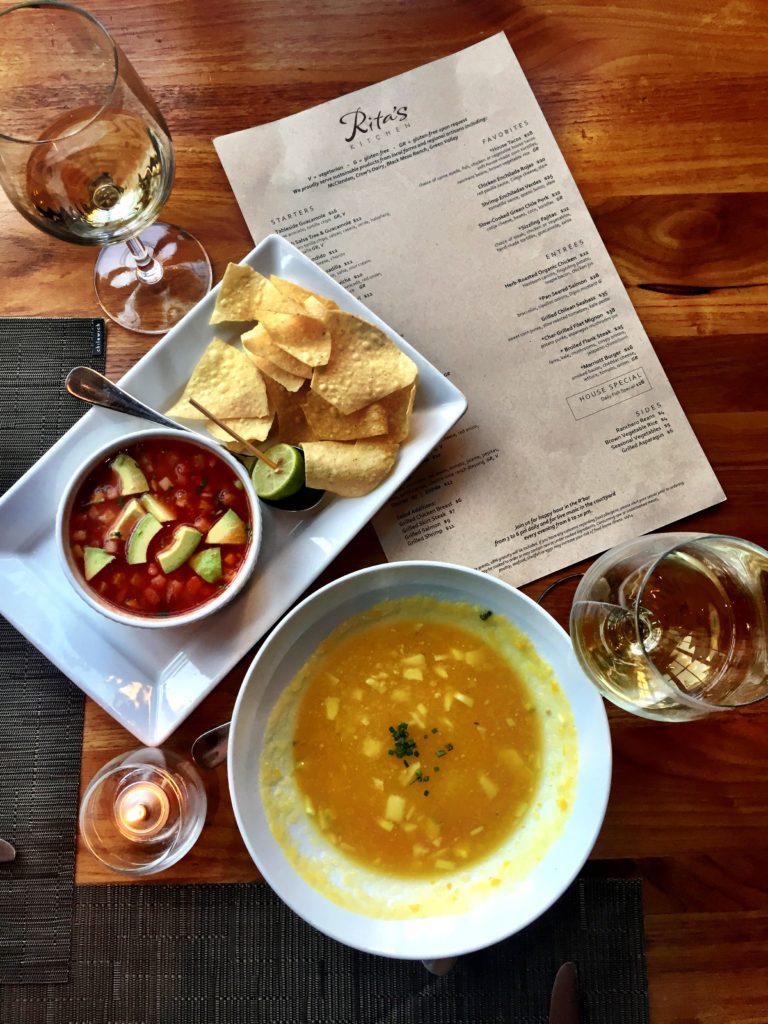 Once we were settled in, we decided to enjoy an early dinner at one of the sensational onsite restaurants- Rita's Kitchen! We were greeted by the friendly hostess and shown to our table, all the time admiring the restaurant's casual and Southwestern flair. Authentic white adobe walls, terracotta flooring and wood beamed ceilings play beautifully off Camelback Inn's Sonoran Desert setting.
We ordered cocktails and looked over Rita's American Southwest menu which features homestyle cooking, using fresh and local ingredients. Mom ordered their amazing gazpacho and we decided to split the seabass. Both were delicious! After dinner, we each enjoyed a signature margarita in the R Bar, which opens up to a stunning patio under the shade of a sprawling Ironwood tree. We listened to great live music and thoroughly appreciated the evening.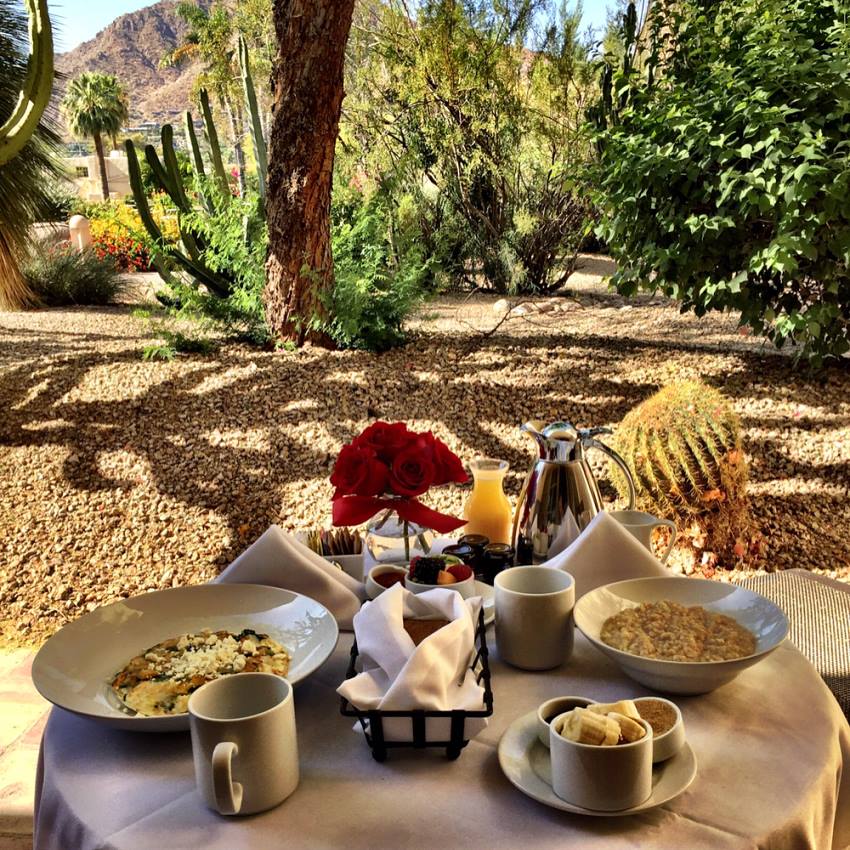 Woke up very refreshed the next morning and ordered breakfast on the patio. It was so peaceful listening to the birds and enjoying our exquisite Camelback Mountain view.
After breakfast we worked out in the immaculate fitness center, knowing we had lots of calories coming our way over the next 24 hours! Shortly after our workouts, we checked into the famed Spa at Camelback Inn, were shown our all day poolside cabana where we would spend the afternoon (which was fabulous!) and then prepared for our spa services.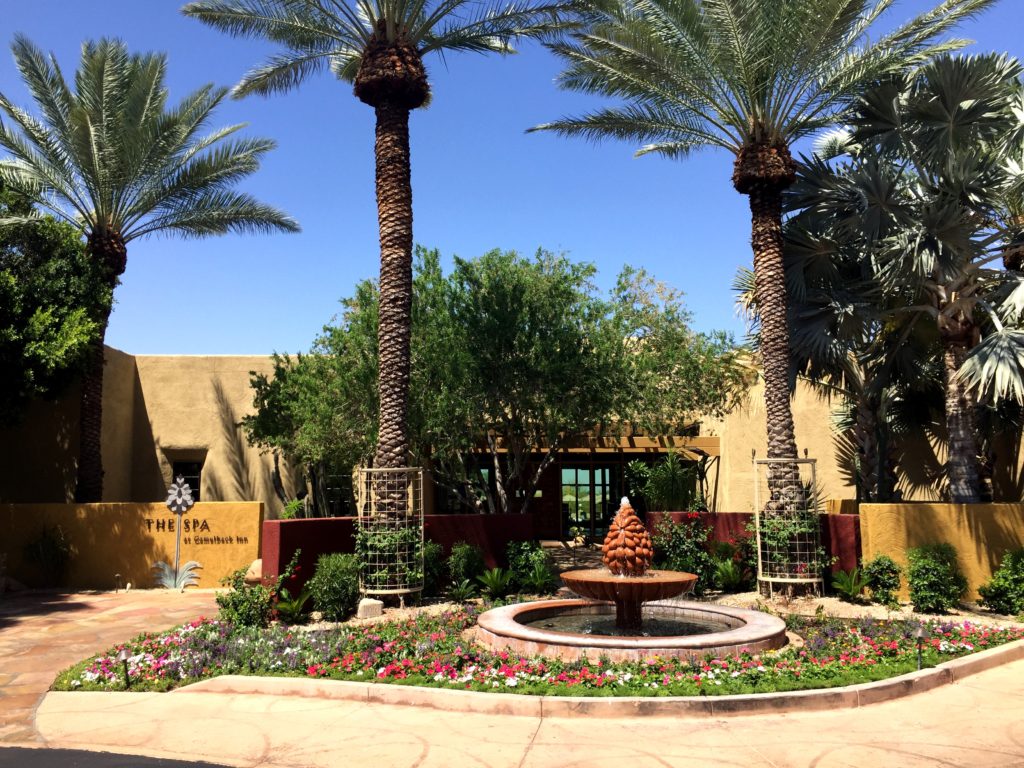 I had a therapeutic massage (so rejuvenating!) and mom had the Camelback Signature Facial, which she loved. We were both completely relaxed afterward and felt incredibly pampered. We have enjoyed numerous spa services from the Spa at Camelback Inn over the years and are always impressed with their professionalism and quality of service.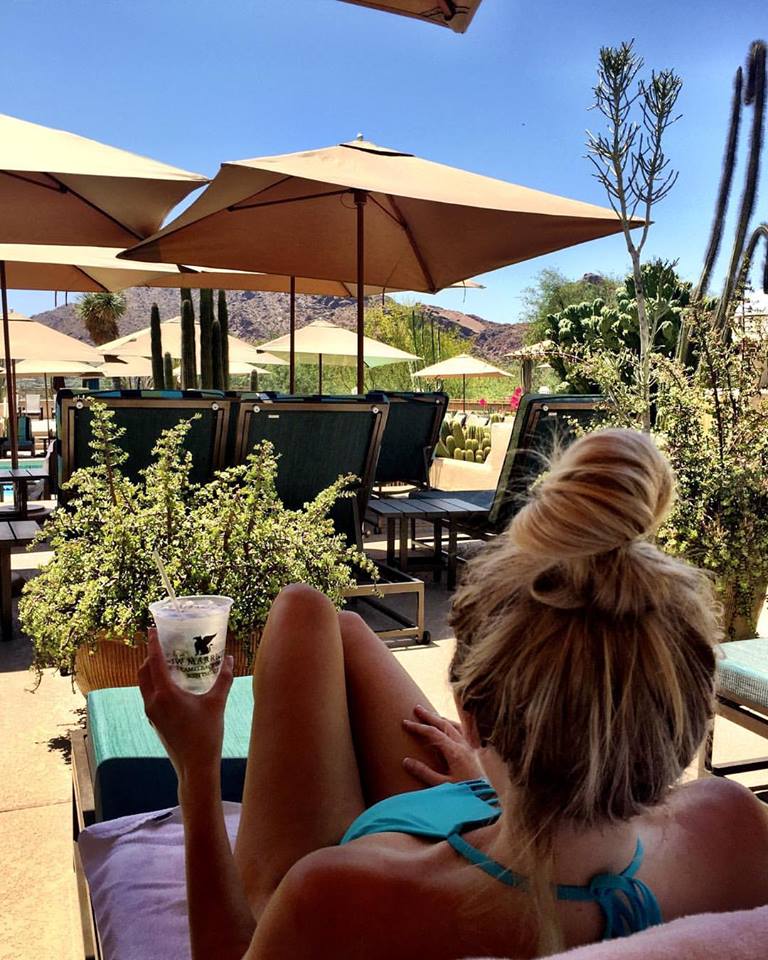 Spending time by the pool was so nice in our private cabana. We ordered a light lunch from the famous Sprouts Restaurant, which is a nationally acclaimed spa restaurant and has been featured on The Food Network! YUM! After lunch, we soaked up a little sun while drinking in the astounding views. Words can't describe the natural beauty!



That night, we were so excited to have dinner at Lincoln Restaurant which is a JW Steakhouse featuring locally sourced ingredients with breathtaking patio and restaurant views of Camelback Mountain. The restaurant's interior is so beautiful and the Bar 1936 embraces Camelback Inn's rich and storied 81 year history. We had a wonderful time and our dinner was (as expected) totally AMAZING. I highly recommend The Lincoln's fine dining experience or the Bar 1936 daily Happy Hour.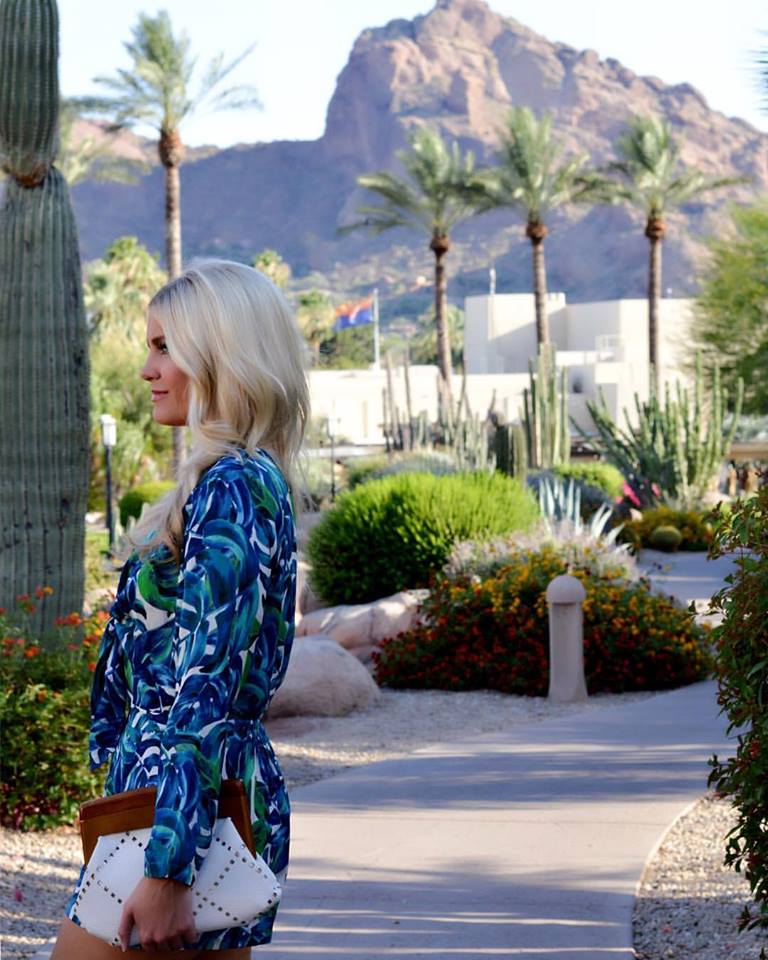 We woke up to a beautiful Sunday morning and really didn't want to leave yet, soooo… I extended my staycation one more night! (Mom was SO HAPPY!) That day we went to the pool again and enjoyed a casual dinner in Rita's Kitchen.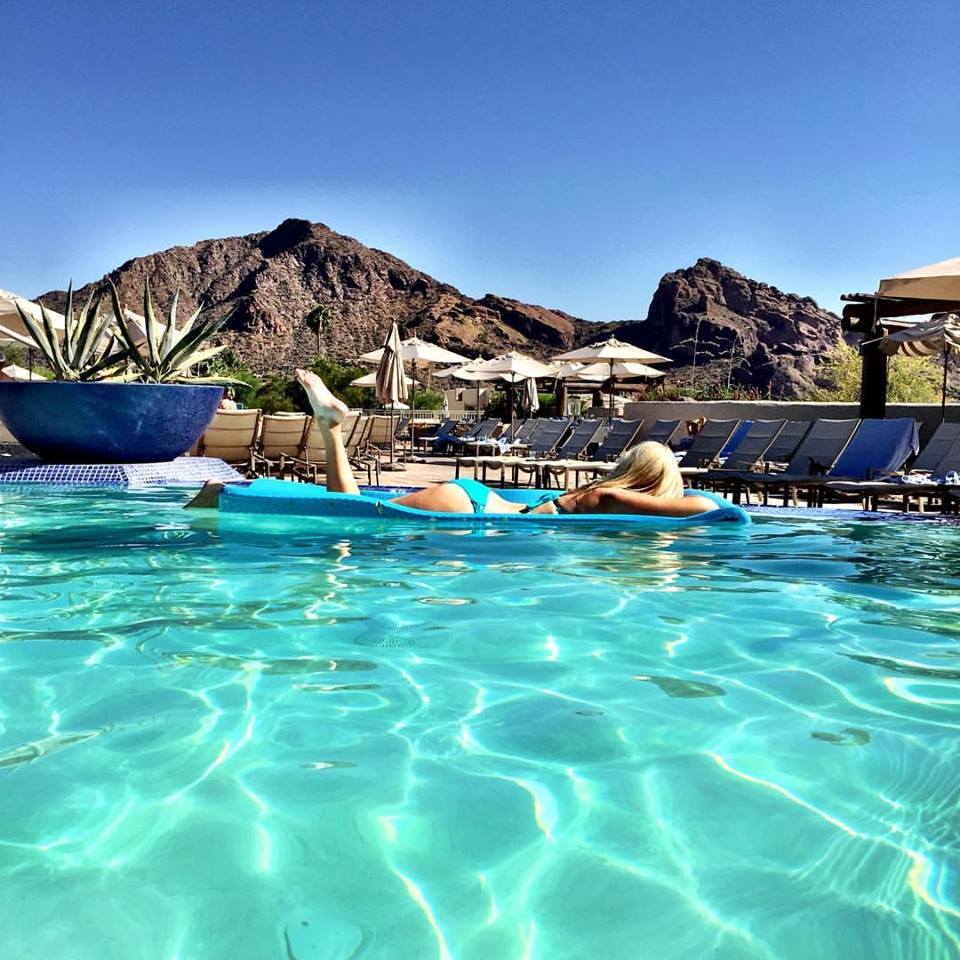 Monday came quickly and as we packed up, we gratefully reminisced about our tranquil weekend. Check out was easy and as we drove away, we both felt relaxed, happy and healthier. What we wished for came true. It was the perfect Staycation!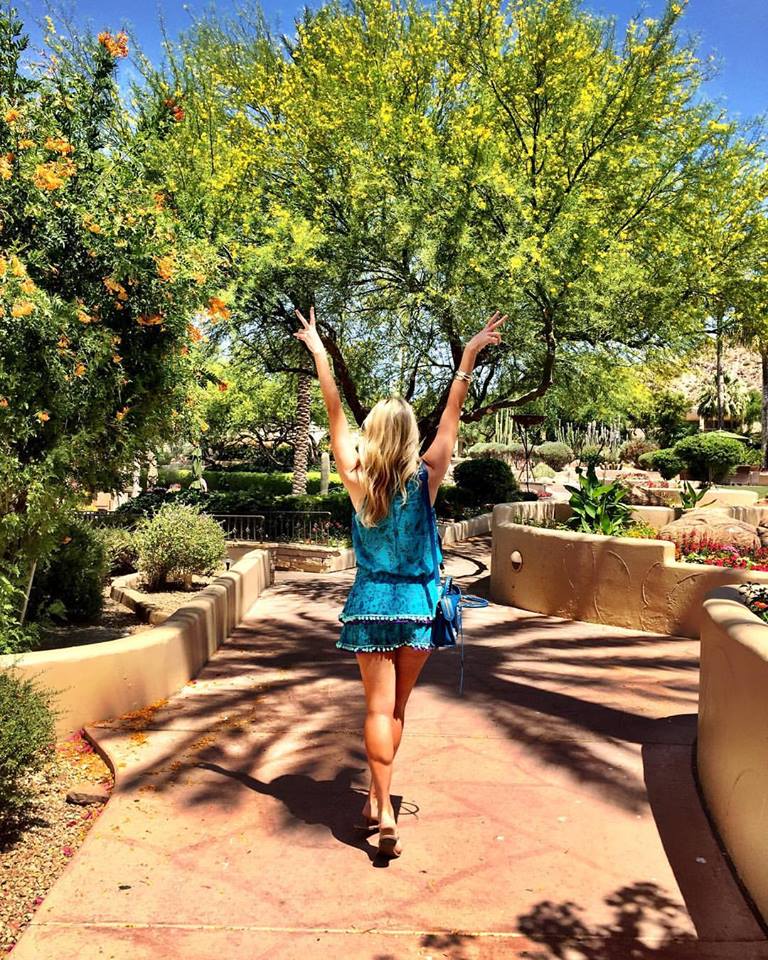 *Thank you Camelback Inn for sponsoring this post
Comments